Yesterday, we learned the existence of an option buried in the client files of World of Warcraft: Shadowlands that seemingly allow playing with a controller. Criticism and harsh reactions weren't slow to come, and Blizzard decided to clarify the situation.

That's not exactly the intention here. For a long time, we've seen a small number of players turn to 3rd party addons, such as Console Port, in order to work through certain accessibility issues. We always want to make WoW more widely accessible, if possible, so in Shadowlands, we're attempting to add some support for keybinds, camera, and turning a character on controllers such as the Xbox Adaptive Controller. We're glad that the community has felt empowered to make addons tailored to specific needs like this, and we're going to continue to encourage that as best we can.
A player asked if they wanted to enable controller compatibility in Shadowlands just like in Final Fantasy XIV, but the developers explained that this system is only intended to allow some manipulations with the joystick for players with very specific needs.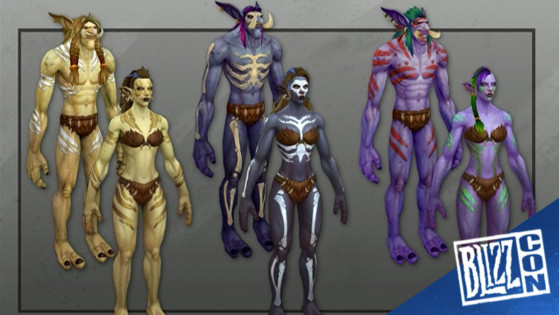 blizzcon
Have you ever dreamed of playing an Undead without visible bones? Or a Sandfury Troll? In World of Warcraft: Shadowlands, this will be possible thanks to major character customization options!