The era where the League of Legends esports could be summed up to the LCS is now far behind us as Riot Games is giving birth to leagues and championships all around the world.
LCS, LEC, LPL, LCK, CPS, and more — most regions of the world now have their own dedicated league, allowing them to qualify for Worlds.
Riot Games just announced their partnership with Intel and Chinese technology giant Lenovo to create the Intel Arabian Cup, a year-long tournament gathering the best teams from thirteen different countries of the Middle East and North Africa region (MENA).
"We want to establish our presence in the region and deliver the best possible player experience we can," said Ali Muslumanoglu, the newly appointed MENA General Manager at Riot Games, "Our decision to partner with Intel and Lenovo is linked to the fact that we all share the same core values. We want to engage with the community and help grow the region. The MENA region has a pool of talent and it is about time we shine the light on them."
On May 29, teams from Egypt, Tunisia, Algeria, Morocco, Jordan, Lebanon, Iraq, Bahrain, Kuwait, Saudi Arabia, Oman, Qatar, and the United Arab Emirates will start competing in their own four months independent league to earn their share of the $ 130,000 prize pool. This first season will crown national champions that will eventually face each other in a regional championship organized during the second part of the year.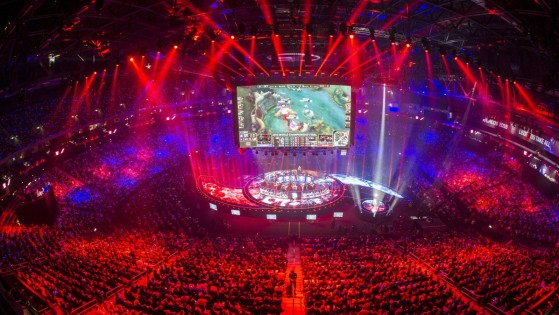 lolesports
In the absence of MSI, Riot Games decided to set up another tournament bringing together the LPL and the LCK. The event will being online on May 28.