As first reported by ESPN, Mebdi will work remotely from his home in Berlin for the time being, until the current coronavirus pandemic eases enough for his move to Seoul to be safe. He becomes the first ever Western head coach of a Korean League of Legends team.
SANDBOX suffered during the LCK Spring Split, with the ignomity of a ninth-place finish — the worst in the organization's history. They survived the Promotion Tournament to hang on to their LCK spot for Summer Split.
Mebdi, who is known for his stylish outfits on the LEC stage, began his coaching career back in Spring 2015 with Meet Your Makers. He is best known for his time as Head Coach of both Splyce and Team Vitality, both of whom he took to the World Championship in 2016 and 2018 respectively.
He is also a popular member of the LEC casting team, having spent Spring Split working as an expert analyst.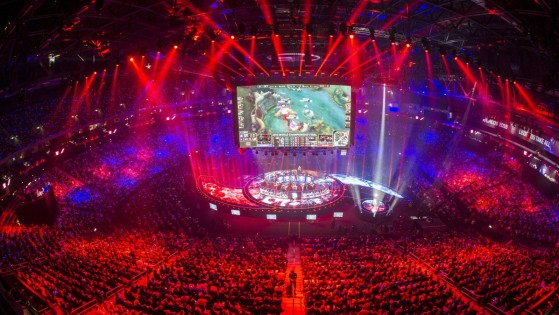 lolesports
In the absence of MSI, Riot Games decided to set up another tournament bringing together the LPL and the LCK. The event will being online on May 28.
Header image courtesy of Riot Games.