At the end of April, we learned via the Wake Up Neo program from Fabien "Neo" Devide, president and owner of Team Vitality, that the team had already recruited a player for the LEC Summer Split 2020. Tonight, we learned via the French newspaper L'Équipe that the organization would carry out a more in-depth overhaul of its roster for the rest of the season. No less than three out of five regular players would be replaced.
The Greek player Labros " labrov " Papoutsakis, formerly from BIG, would be the new support player . The Serbian player Aljoša " Milica " Kovand would come to the mid-lane, relieved of his visa issues and finally the French jungler Cantoursna " Nji" An, crurrent member of Viltalit's LFL team. already playing under the colors of bees and from the LFL. Lucas " Cabochard " Simon-Meslet on top and Markos " Comp " Stamkopoulos would be the only survivors from the initial roster.
Substantial changes seem more than necessary for the team that delivered one of its worst performances in the spring segment, finishing in the painful last place with 16 losses for only 2 victories on the clock.
For now, the organization has not commented on the rumors nor formalized any transfer.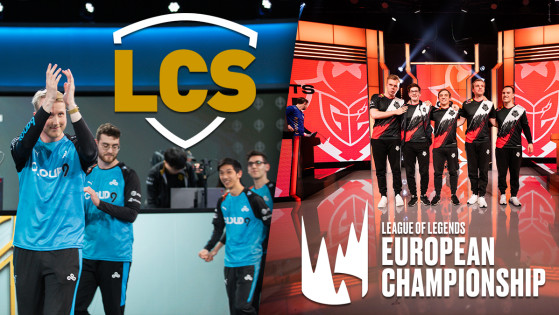 lolesports
As the Spring Split ends, all regional leagues around the world are entering the off-season. Players, staff, rosters — we gather all upcoming changes and transfers for the upcoming Summer Split