Just before the beginning of the Spring Split 2020, Riot Games announced a new schedule that aimed at highlighting the Academy team and players within a dedicated day, the Monday Night League. However, after one split, the Californian studio decided to make a few adjustments to the schedule of the League of Legends Championship Series.
Starting with the Summer Split 2020, the LCS will broadcast five Academy games on Thursday, and three on Friday with the Academy Rush. On Friday, Gabriella "LeTigress" Devia-Allen will host the Friday Night League, a new show including two LCS games.
The rest of the schedule doesn't really change as the eight other LCS games will be played along the weekend as they usually do.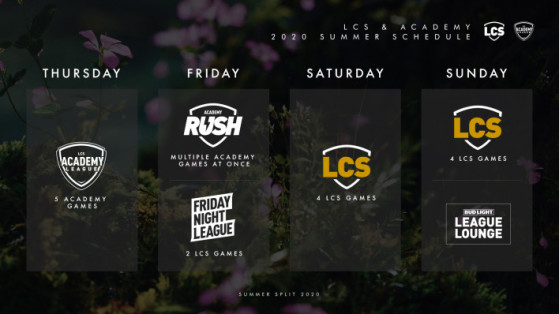 While the entire schedule still remains unknown, Riot Games revealed also the matches that will be played during the first week — starting with the Academy games on Thursday.
The LCS Summer Split 2020 will officially begin on June 12 with the first Friday Night League and 100 Thieves vs Evil Geniuses as an introductory match.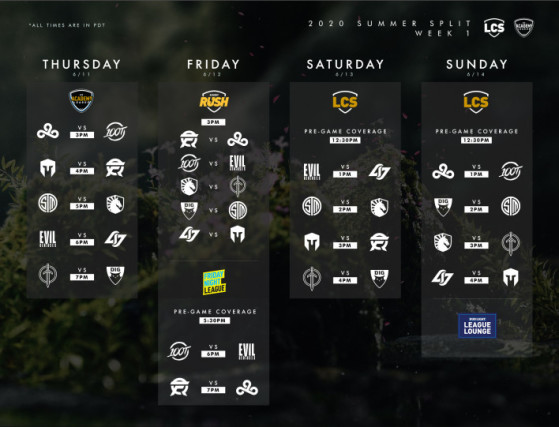 What do you think of this new schedule? Do you feel that highlighting Academy games still remains a good idea? Feel free to drop your opinion in the comment section below!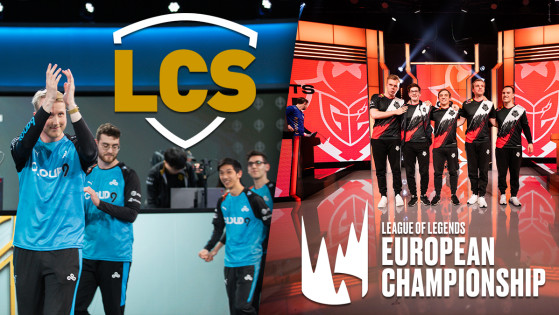 lolesports
As the Spring Split ends, all regional leagues around the world are entering the off-season. Players, staff, rosters — we gather all upcoming changes and transfers for the upcoming Summer Split