Long considered the best ADC on the planet, Uzi's contract with the Chinese League of Legends side expired on May 1. He has been able to speak with other teams for about a month now, but now his name has disappeared entirely from the Riot Games Global Contrac Database. 
Rumours that Uzi could extend his contract were silenced at a stroke by the club, when they presented their new roster on their various social networks. There's no sign of Uzi.
It should be remembered that Uzi has not played an official match since Worlds 2019 in Europe, where his team failed to make it out of a group consisting of SKT, Fnatic, and Clutch Gaming. Uzi didn't contest the LPL Spring Split, but that in itself didn't set off any alarm bells as the star carry often takes breaks of this type to ensure freshness at the end of the season.
However, the sum of his disappearance from the Global Contract Database and the official confirmation by Royal Never Give Up means the carry certainly needs to find a new club.
Finally, there are people who speak of Uzi's retirement as a possibility. If this happens, it would be a farewell to one of the most media-friendly players in the history of League of Legends; one who dominated in China, but was unable to win a Summoner's Cup during his career.
Uzi was ahead of his time, achieving his highest level just before China broke through the Korea-barrier to take Worlds.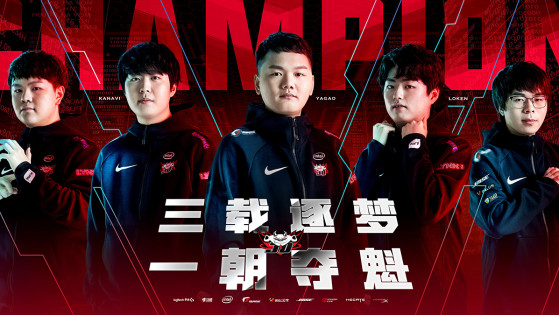 lolesports
This weekend, JD Gaming lifted the first League of Legends Pro League trophy of their history.
Original content by José Ángel "Razablan" Mateo.