Photo courtesy of Riot Games.
Some of us are just dreaming about once reaching Challenger in League of Legends, but this mere feat isn't apparently enough for Felix "MagiFelix" Boström. The EU West player, currently Midlaner for Fnatic Rising, managed to simultaneously hold five different accounts in Challenger EUW — one for each role.
| | |
| --- | --- |
| Role | Account |
| | MagiFaker |
| | magiifelix |
| | FNC MagiFelix |
| | MagiFelix |
| | magifeliix |
Among these five accounts, his main one is ranked in the Top 100 EUW, so why wasn't a player of that caliber promoted to the LEC stage yet?
Actually, MagiFelix had an opportunity to play alongside Fnatic's main roster last year during Week 5 of the 2019 Summer Split, but the match resulted in a loss to Rogue.
It remains to be seen if holding five Challenger accounts will help MagiFelix to grab another opportunity like the previous.
Does Magifelix deserve an LEC starting spot?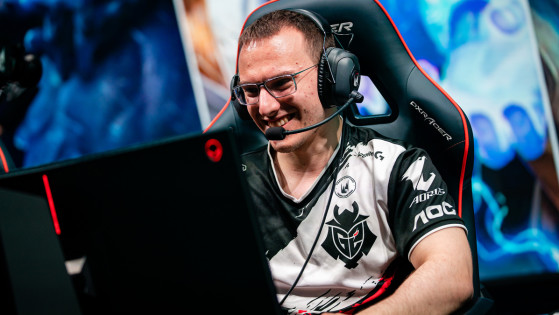 lolesports
After some mixed results alongside G2 Esports during the first weeks of the Summer Split, the Croatian player decided to take a short break. He'll be replaced by Kristoffer "P1noy" Albao Lund Pedersen.