Photo courtesy of Riot Games.
We're now almost halfway through the 2020 Summer Split, and players are returning after a well-deserved one week break. MAD Lions and Rogue are still leading neck and neck, with G2 Esports and Misfits Gaming right on their heels.
Last week was a total disaster for Fnatic, and they lost their position in the chasing pack — but we're expecting them to come back stronger as they usually do. Actually, they're now competing for fourth place with five other teams: Excel Esports, Origen, SK Gaming, and Team Vitality. All of these rosters are currently sitting on 4-5 record — which is already much more reassuring than Schalke 04, who only managed to grasp one victory over the past four weeks.
What do you think of these power rankings? Do you feel we misplaced a team? Feel free to drop your opinion in the comment section below!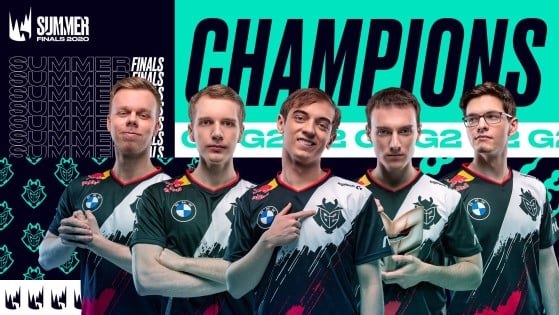 lolesports
G2 Esports continued their dominance of European League of Legends, dominating Fnatic in a 3-0 series win. With four titles in a row, and eighth overall, they seize the mantle of most successful team in LEC history.
Original content from Millenium FR by "Fabvison".