The Night City Wire allowed CD Projekt RED to address various points concerning Cyberpunk 2077. The first of them is the possibility of opting for three tracks from the start of the game: Street Kid, Nomad, or Corporate. The video presented for the occasion thus describes 3 very different worlds. This will change the starting scenario of the game; but will also have consequences thereafter by offering or not certain options to the player following the chosen path. Note, however, that everyone can freely go everywhere whatever their choice of life.
The developers then returned as planned to the importance of musical choices via a report in Sweden with the hardcore punk group Refused whose singer is hiding behind the character of Johnny Silverhand from the group Samurai. And the fourth piece of Samurai is now online here.
The other element of the game discussed was that of the variety of weapons. These can be purchased or looted from enemies and mods to gain additional benefits or improve their stats can be used. They are broken down into 5 categories: tech (weapons) electromagnetic shooting), power (powerful conventional shooting weapons), smart (shooting weapons with guided projectiles allowing to bypass obstacles and align up to 8 opponents at the same time), melee (melee weapons) and of course cyberware (shooting or melee weapons that are one with your body, like the Mantis Blades). The legendary weapons will of course be the most difficult to recover since they will have to be taken, willingly or by force, from the important characters who are in possession of them.
Cyberpunk 2077 is still due out on November 19, 2020 on PS5, PS4, Xbox Series X, Xbox One, PC and Stadia.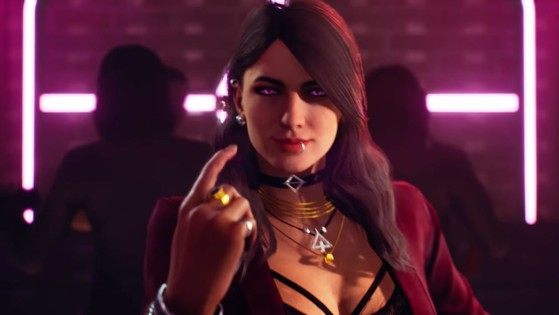 After having abandoned the first quarter of 2020, the whole of 2020 is no longer in sight for the game...
Original content by Hazziel "Nyam Hazz" Zen.