League of Legends European Championship side Origen will change their branding to that of their Astralis parent company for the coming 2021 season. The decision comes on the back of a season in which the organization failed to mount a challenge on Playoffs, following a fourth-place finish in the Spring Split.
As part of the rebrand, the organisation will shake up its coaching team. Leading the team will be new Head Coach Baltat "AoD" Alin-Ciprian, formerly of Team Vitality and most recently coach of Origen's junior side. Joining him from Origen BCN will be Bjørn-Vegar "iHansen" Hansen.
The move has been initiated to bring the League of Legends team in line with the Astralis brand, which is known for being one of the best teams in professional Counter-Strike.
A statement on the organisation's website states that the new set-up is 'based upon the Astralis culture and ambition to constantly progress as an organization, as a team, and as individuals.'
According to Astralis' Director of Sports, Kasper Hvidt, the aim was to have a coaching team 'with a clear concept and vision, with a passion to challenge the existing together with the new Performance Manager', Lars Christian Robl. The Dane has been part of the Astralis org for two years, working with all teams and players.
The future of Andre "Guilhoto" Guilhoto, the team's current Head Coach, is yet to be decided. Martin "Deficio" Lynge, who left a career as a caster for Riot Games to head up Astralis' move into League of Legends, will step back, as will founder Enrique "xPeke" Cedeño, who will remain a shareholder in Astralis.
"First of all, we need to thank Martin and Enrique for their massive efforts in Origen," said Hvidt. "They have been vital for our venture into League of Legends, and we part with them as active members of the organization with very mixed emotions. We needed to establish a new direction with a clearer Astralis footprint, and it was obvious to all, this would require real change."
Astralis co-founder Jakob Lund Kristensen also highlighted the need to adapt:
"Today, Astralis is among one of the most advanced brands in esports, and we will bring a lot to the league and eco system. We have a clear identity, and on top of the existing, we will also bring completely new ways for fans to interact with a team.
Origen will always be a part of who we are in League of Legends, but at the end of the day, the relationship with the fans is what matters. If we can't contribute with excitement, passion, or a reason for the fans to spend their time on what we offer, we have not created anything of any importance."
This is the second time the Origen brand is ceasing to exist. Following a winless last-place finish in Spring 2017, the side suffered the ignomity of being relegated to the Championship Series. Despite being expected to automatically bounce back, they failed to make Playoffs.
Astralis acquired the Origen brand towards the end of 2018, and recruited Deficio and Guilhoto to lead the new era. Their first split back saw them finish third overall, but it has been downhill since. Despite star players such as Elias "Upset" Lipp, they again failed to make Worlds.
Their issues have not only been on the Rift, either. Origen have consistently struggled to make any kinds of inroads in attracting fans to the brand. Newer organisations such as Rogue and MAD Lions have built on a passionate fanbase, and it's now something Astralis are hoping to leverage in their rebrand.
"We have won a lot with our Counter-Strike team," Kristensen says, "but it has never simply been about winning; we want to do things the right way – for us. We want to champion constant progress in everything we do. We invest a lot in this, and we go all in. We bring something new, but something very Astralis to the LEC. We will do things our way, and we believe this is something the fans will embrace, when we roll everything out over the coming months."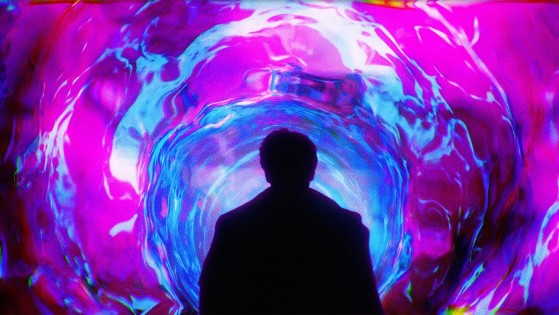 The Take Over Starts Now as Riot Games have revealed the new trailer for 2020 League of Legends Worlds Championship.