Seraphine is now a well-known name for all League of Legends players. While she's definitly a product straight out of Riot Games' imagination and is associated with the K/DA group, nothing so far has corroborated a potential arrival in the rift. In short, one question remained unanswered: Will Seraphine be a champion or will she be just a singer?
Today, we have a first element of answer which tends to prove that yes, Seraphine is indeed the 152nd champion of the league after Samira. A very brief first leak indicated that she should take on the role of mage, a logical choice in light of the last champions released.
Today, it's user PixelButts that provides us with valuable information. By digging into the data of Wild Rift deployed during the alpha phase that took place in Brazil and the Philippines, he apparently found the abilities of the champion.
Here is what Seraphine's skills could be:
Passive: Echo - Every third basic ability cast will echo, casting it again. Casting an ability grants a Note to nearby allies for a number of seconds. For each Note, Seraphine's next attack gains range. Her next attack deals additional magic damage.

First ability (Q) - Deal magic damage in a targeted area. The damage is increased depending on the enemies' missing health.

Second ability (W) - Seraphine shields all nearby allied champions and grants them a movement speed buff. If Seraphine is already shielded, their allies receive a heal based on their missing health.

Third ability (E) - Deals magic damage and slows all enemies hit. The targets become rooted if they were already slowed.

Ultimate (R) - Deals magic damage to enemies and charms them for a number of seconds. Spell extends when it touches an ally or enemy champion.
Obviously, this information should be taken with a grain of salt, but if it were to be confirmed, Seraphine's kit seems more than interesting, especially the mechanics provided by her passive - Echo.
By casting your spells in a certain order, you can choose to optimize one of your skills to cast it twice instead of once. In the middle of a teamfight, coordinating a double W, for example, could change the course of the battle.
Same logic with the E, after having slowed down your enemies, you will immobilize all those affected by the first cast thanks to the Echo.
What do you think of Seraphine's mechanics ? Do you see her more as a potential solo-laner or a support ?
Original content by "Cthulhu".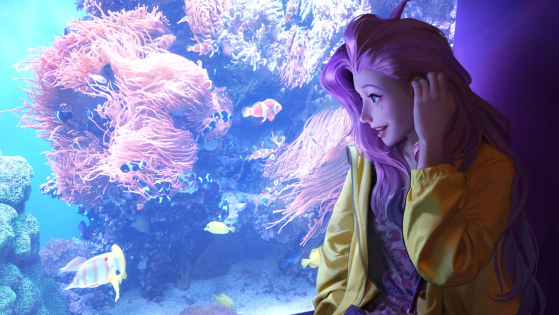 While Yone has just landed in the rift, Riot Games has already started teasing one of its next characters. We can follow a mysterious musician by the name of Seraphine on social media.