The League of Legends Pro League (LPL)'s fourth seed, LGD Gaming, escaped disaster as they qualified to the 2020 World Championship play-in's knockout stage after winning in a fourth-place tiebreaker against the League of Legends Japan League (LJL)'s V3 Esports.
LGD Gaming and V3 Esports struggled in Group B as they finished Day 3 with a 1W-3L record. However, the weight of expectations differed: V3 Esports sought to do their best in a competition where the still-developing region only reached the bracket stage once (in 2018), whereas LGD Gaming's status as the LPL's fourth seed included intense fan pressure – with their every stumble decried on Chinese social media networks.
Ultimately, LGD beat them twice handily: once to secure a tiebreaker for fourth place, and once more to secure their ticket to the bracket stage, where they will play against Liga Latinoamérica (LLA)'s Rainbow7.
in their first victory, they relied on Xie "Langx" Zhen-Ying's Ornn to disrupt V3's backline, a task he carried to fruition. As such, V3's damage threats, Kotogi "Ace" Mujita's Zoe and Lee "Archer" Keun-hee's Ashe, were unable to blow past him as, let alone survive the onslaught that followed their teammates' demise.
LGD's second victory was just as one-sided, this time due to V3's misfires. Despite picking Camille and Elise in the top lane and in the jungle, and despite the presence of potent crowd control options in Sett and Nautilus to set up ganks and ambushes, they approached the game without cohesion, causing their composition to fall apart.
The Chinese squad was free to dominate its opponent in the laning phase and beyond. Langx's Jax, a hard counterpick to Camille, nullified V3's best option at destroying their damage threats. In the meantime, Ling "Mark" Xu (Leona)'s crowd control overwhelmed V3 as they attempted to contest objectives, leading to the significant empowerment of Han "Peanut" Wang-ho's Graves (7/1/8 KDA by the time the game ended). A teamfight around the Drake pit at the 12:20 mark was all they needed to secure a landslide victory, the remaining minutes showcasing how unrecoverable the game became.
Although LGD Gaming qualified to the play-in stage, they remain in danger of elimination before reaching the group stage. Beyond going past Rainbow7, who beat them on Day 2, they may meet Group A's second place team. As that group remains undecided, with Papara SuperMassive and Team Liquid battling for first place, LGD's road to the group stage may stop ahead of schedule. Considering their erratic gameplay, and the much cleaner gameplay of TL and SUP, they would be hard-pressed to step up their game significantly.
Their predicament has served as a reminder to the squad they fielded at the 2015 World Championship squad. Then-China's first seed, LGD lost their first four games and were eliminated from the tournament, incurring significant backlash upon their players. Eventually, three players faded away from the LPL within two years of the event, with Wei "GODV" Chen moving away from League of Legends to shape a successful and still ongoing career in PlayerUnknown's Battlegrounds, and with Choi "Acorn" Cheong-ju becoming a coach.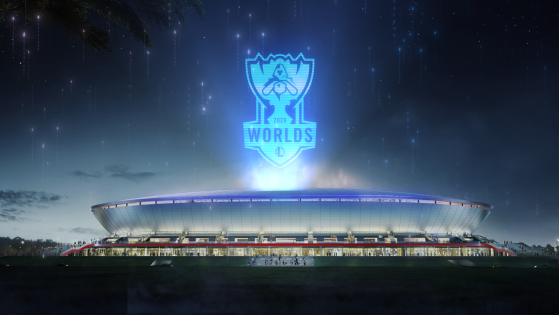 lolesports
Worlds 2020 is now over, and it's the Koreans of DAMWON Gaming who have claimed the Summoner's Cup! Find all the results from League of Legends' premier tournament right here.