The 2020 League of Legends World Championship's Group A was perceived as the easiest group to predict when G2 Esports, Suning and Machi Esports were drawn. Then Team Liquid emerged from the play-in stage, and whatever semblance of equilibrium was thrown into chaos. The results speak for themselves as G2 and Suning (2-1) are a mere game ahead of Team Liquid and Machi (1-2).
Strikingly, G2 Esports failed to convince international onlookers of their contender potential in their showings against the bloodthirsty Suning, the scrappy Machi, and the methodical Team Liquid. Some of it may have to do with their inability to reach an optimal level of play from the start as was the case in 2019, but some of it may do with their feistier opposition this time around.
As G2 and Suning fail to stand out, Team Liquid and Machi are in position to do more than KaBuM!ing their opponents out of Worlds: they could claim a spot for themselves, 2016 Albus NoX Luna style, and in the snap of a finger, destroy over 50% of the Pick'ems made.
G2 Esports (2-1) not out of the woods yet
G2 Esports couldn't get more G2 than they did in their first week at the World Championship: a contested victory against Suning – the most entertaining game so far, featuring great macro at that – was followed by a clinical beatdown of Machi, only to lose against Team Liquid in spectacular (and predictable) fashion.
G2 are still the team to beat in Group A, but their inability to stand a cut above the competition as DAMWON Gaming did in Group B might hurt them down the line. Indeed, as the level of play ramps up across the board, the European team would be wise to take their drafts and contests more seriously, although that request would likely be too difficult for the occasional limit testers on the roster (see: Marcin "Jankos" Jankowski's greedy Level 1 decision making against Team Liquid). And that's where the problem lies: G2's strongest opponent in Group A is themselves.
Should G2 keep their wits at Level 1 and beyond, they should cruise to the quarterfinals. However, all bets are off if they get too creative in draft then corner themselves into poor in-game states as they did against Team Liquid and, to some extent, against Machi. For now, let European fans pretend that G2's objective on that front was to give North American League of Legends fans false hope for convenience's sake, as Jankos clarified on the EUphoria podcast.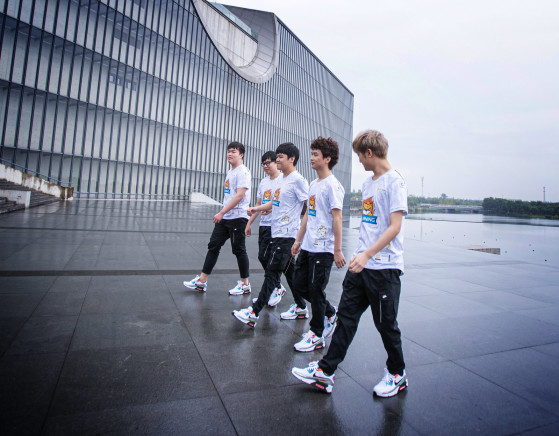 Suning (2-1) one botched Flash away from perfection
Much like G2 Esports, Suning's worst opponent is themselves, but their case is less dire in intensity during the group stage. One of their pain points lies in their teamfighting when under duress, and G2 Esports are the only ones to drive them into that corner in Group A. Does that mean that they are weaker than G2? Absolutely not; in fact, they can claim the top spot – as long as Xiang "Angel" Tao does not flash near the nexus against Bard.
After all, beyond having strong individual players in every lane, Suning have shown their ability to implement the correct sequence of objective takedowns to snowball a game, be it with lane leads or without. That knowledge came in handy when contesting G2 Esports' lead, allowed them to recover from a rough early game in the top lane against Machi, and helped them accelerate against Team Liquid.
However, the likeliness of grabbing first place relies on their ability to crush their opponents at draft, a matter where Team Liquid would surely not err twice – at least, not in such spectacular fashion. Should they fail to do so, or should they disrespect their opponents' ability to play the game at a decent level, their subsequent losses would blow the group wide open.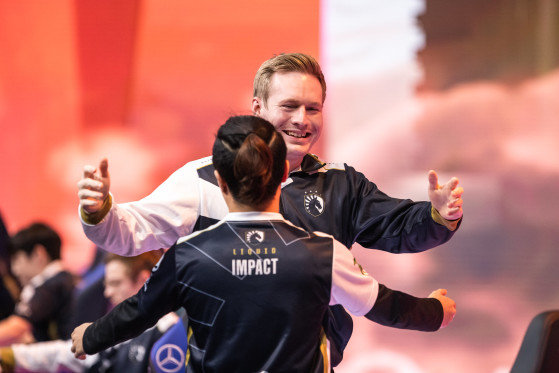 Team Liquid's (1-2) drafting needs fixing
Despite the seemingly shaky start, North American third seeds Team Liquid are primed to upset current leaders G2 Esports and Suning as their strong play would take their play-in buff beyond the group stage. Without the horrendous drafts that they tinkered against Machi and Suning, they have shown to be quite adept at playing League of Legends correctly. And that's where the problem lies: the source of their drafts.
On one hand, Team Liquid's preference for risk-taking in the first few games is understandable as they adjust to a stronger standard of play, one that goes beyond the play-ins' occasionally random trends. And as it turned out, they were not too heavily punished for it as they are still in the running for a playoff spot, with a well-prepared game against G2 propping them back into contention.
On the other hand, there may not have been a need for such drastic measures to be taken – especially when said measures could end up dooming Team Liquid on the long run and costing them a spot beyond the group stage. Their shortcomings have had little to do with their play; they were located at draft level: a zero-frontline poke composition that never revved up against Machi, and a zero-frontline 'fight-oriented' composition against Suning that bordered on the insane.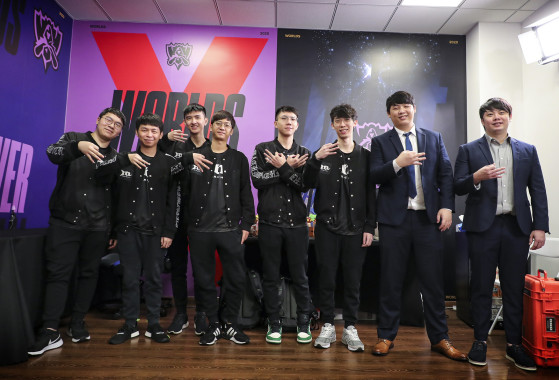 Machi Esports' (1-2) compromised, but still in control
Machi Esports are playing part of the unlucky bystander of Group A as their opponents seemingly outmatch them on paper. However, they are strong enough to down careless opponents at a moment's notice, as proven in their demolition of Team Liquid's bot-centric poke composition. Lest they become the PCS's unlikely heroes, their story in Group A is not the story of a contender; but that is where the beauty of their story lies: they aren't eliminated yet. Better yet: they are within striking range of first place.
Machi have spotlighted weaknesses on each team, and they have done that splendidly so far: their highlighting of G2's early-game woes did not go unnoticed by Team Liquid, and their all-out aggression in the top lane against Suning might give G2 ideas should the European team opt to snowball Martin "Wunder" Hanse up top. Perhaps their next sleight of hand would prove to be Team Liquid's undoing, as their first meeting turned lopsided at a drafting level.
The PCS's #1 seed could make it, but it would require split-second communication across the board (where they were lacking against G2) and better team fight coordination (which could be encouraged by better drafting against Suning). But the likeliness of neither happening is high, as Suning could opt for stronger laning play, and as G2 could opt into less risky starts in the early game.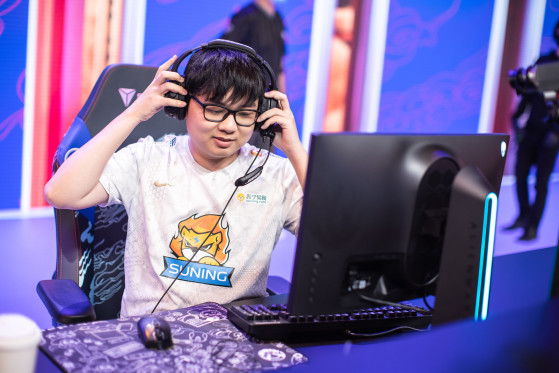 One-sentence game summaries:
G2 Esports (W) vs. Suning (L): Strong team fighting compositions clashed all game, with the victor determined by small mistakes across the board – in this case, Suning's final mistake was G2's gateway to victory.
Team Liquid (L) vs. Machi Esports (W): Team Liquid's draft hinged on strong performances from their solo laners, and Machi knew exactly where to attack, therefore winning the game.
Team Liquid (L) vs. Suning (W): Another botched draft by Team Liquid against a strong teamfighting unit left no choice for Suning but to win the game outright.
G2 Esports (W) vs. Machi Esports (L): Despite a strong Level 1, Machi blundered in the ensuing team fights, which spiraled into G2 claiming too many objectives to lose.
Suning (W) vs. Machi Esports (L): Despite conceding two kills in the top lane, Suning bounced back with a vengeance and took control of the map against a helpless Machi.
G2 Esports (L) vs. Team Liquid (W): Team Liquid correctly identified who to target in G2 Esports' poke composition starting with a Level 1 invade on Jankos's Nidalee, and secured victory in the subsequently favorable skirmishes.
Game to watch: G2 Esports vs. Suning
What happens when two macro-savvy yet bloodthirsty squads meet on Summoners' Rift and keep pressing the go button on skirmishes left, right and center? The answer is: fights decided by the smallest of mistakes, and a game that would make LPL fans rejoice in the glory of combat.
Player of the group so far: Lê "SofM" Quang Duy
Vietnam's sole representative at Worlds has delivered on the expectations that longtime LPL fans had, as he started or heavily encouraged skirmishes with no regard for his characters' lives or for those of his opponents. To go as far as to make Lee Sin look viable at Worlds – against G2 no less – when everyone else has largely dismissed the champion or fumbled, it takes a considerable amount of skill and confidence to execute – both of which SofM has displayed on the world stage.