Image credit: LoL Esports
The words "World Championship" and "FNATIC" are usually associated with "hype come-from-behind performances" and "sloppy first weeks." But there is also another word association: "internal conflict," as echoes of intense infighting spread around their surroundings. Not this time, or at least not under the watchful eyes of former professional League of Legends player and current Fnatic head coach Alfonso "mithy" Aguirre Rodriguez.
Fnatic's campaign at the 2020 League of Legends World Championship started on a stronger note than usual, as they are in first place of Group C with a 2W-1L record alongside Gen.G and LGD Gaming, and two games ahead of last place Team SoloMid (0W-3L). The 2018 World Championship run is the only one to compare, but despite holding the same record as back then, Fnatic were not leading their group at the time.
The "regular" Fnatic experience at Worlds usually includes stressful starts, some level of internal conflict, and incredible recovery stories – as was the case in 2017, when Fnatic recovered from a 0W-4L deficit to qualify to the quarterfinals. From his vantage point at G2 Esports back then, mithy only heard rumors or received echoes of these happenings, and he was well aware of what he might face.
But 'might' doesn't mean 'will' in this case, as rumors of Fnatic's 2020 bootcamp conflicts have turned out overexaggerated. "I've heard there's been a lot of struggle with boot camps in Fnatic, but I think I haven't really experienced this same sort of struggle this year," mithy told Millenium in an interview. "Things are a lot more simple for the players."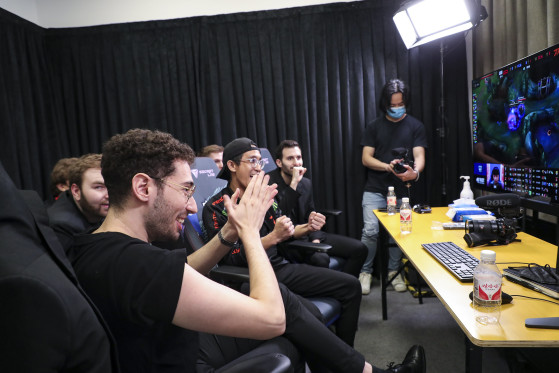 The Spanish coach made them as simple as they had to be; after all, he was a player before stepping into coaching – a successful one in the Western scene at that. As such, he knows what players need to do to succeed on the Worlds stage or, at least, get close to succeeding. In 2015, as Origen's support, he reached the World Championship semifinals in his first participation on the international stage.
Although he failed to go beyond the group stage in 2016 and 2017 on G2 Esports, he gained valuable experience as to how to manage pre-Worlds boot camps as a player. "I definitely have had my fair share of Worlds experiences, good and bad," mithy recalled. "Maybe not as many as I would have liked to be a part of, but I guess a good enough number anyway. I'm also trying to set the guys up from my own experience on what feels right and what might help them be at their best."
And that includes dealing with arguments, which many onlookers would think would be a sign of discord, but are part of the fabric of a competitive team as players communicate their concerns regarding their views of the game among themselves or, at times, hold grievances regarding their teammates. Even China's Suning featured a short-lived feud between their bot lane duo, one that stemmed from silent misunderstandings, and was eventually solved through communication.
"A lot of arguments are about unspoken truths that people hold about each other," mithy said from experience. "It's about trying to get to that point and have them share that feeling with each other. That takes work; but that's their work to make. I try to do what I can to guide them."
"I'm no guru, and I'm not extremely experienced - but from my experience, I try to do whatever I can to help."
The former pro player relished his position from the sidelines as he could lead his teammates – his players – in ways he could not beforehand. In 2017, he felt the urge to coach a squad, but he stuck to playing as he was able to lead the team and deal with the rigors of professional play.
And after a few more shortcomings in his progaming journey, in Team SoloMid (2018) and in Origen (2019), intensified his desire to coach a team. As he eyed the 2020 offseason, he realized that the time had come: he was unwilling to start from scratch all over again. Instead, he would help a contender reach greater heights.
"I felt that I would be limiting myself by playing in a team that didn't have the experience of playing on the big stage; and I felt that I wasn't in a good enough state emotionally to lead a team and try to help the guys, and to deal with my own issues as a player," he said. "I'd rather take one, therefore it was natural for me to take on that leading role as much as I could."
The news took the community by storm, as many outside internal circles wondered whether FNATIC had lost all semblance of reason, but mithy has always focused on promoting some level of harmony within a team. Should he succeed, Fnatic's growing pains would be smoother in 2020 – much smoother than their 2019 spring campaign, where they started 0-4.
Indeed, a convincing second-place finish in the spring split had European fans dreading that the LEC was going to be a two-team race all over again, as the gap between them and third-place Origen was akin to a wide chasm. Although that changed during the summer split, and as they hit a bump during the 2020 summer split, they recovered quickly enough to capture Europe's second seed – with the luxury of sending G2 Esports to the losers' bracket. All of that with a new jungler, Oskar "Selfmade" Boderek.
"Everyone is trying their absolute best," mithy said. "They're pushing themselves and getting out of their comfort zones to talk about issues and doing things that might not feel right, one way or another. I'm just grateful that everyone is trying so hard."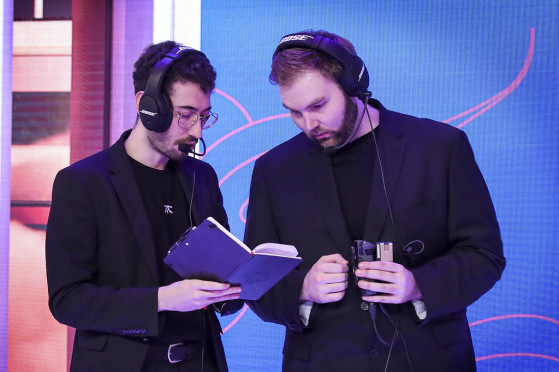 And even as their first game against Team SoloMid had a few marquee fumbles, Fnatic recovered swiftly enough to turn initial blunders into laughing matters, as they doubled down on their trust and went the extra mile to assist teammates – even to the point of scoring key picks. Selfmade's actions alone encompassed the rollercoaster of their entry into the competition, one that took them through a losing dive through LGD Gaming, only to emerge as victors on the other side of their Gen.G excursion.
Instead of being caught up in the tension and pressures of Worlds performance, mithy preaches a different tempo as FNATIC are likely to stay in the competition for weeks at a time. And ironing out any latent issues is key to their longevity within Worlds' high-pressure environment.
"Worlds is a marathon, unless we don't make it out of groups, which has happened to me before," mithy said. "Usually, it takes a toll on you, and it's important in my opinion that the players have their own space and are able to trust each other, [to] work together and [to] believe in one another. That's the core of what makes a strong team. That's what we try to give [to the players]: that kind of mentality."
"We still have a long road ahead, but hopefully, one step at a time, one foot in front of the other, we take the cup home."