Photo credit: LoL Esports
After clearly endangering the event, the global pandemic has shaken the organization of the Worlds 2020 of League of Legends. Some teams could not attend the competition, the tournament is organized in a sanitary bubble and, while waiting for the grand final, the matches take place without an audience. Is the hype suffering from all this?
Here's the answer in numbers, based on data from Esports Charts.
The results since the start of the competition
Since the start of the competition, the Worlds has accumulated 94 hours of broadcasting and, at the end of the group stage, exactly 86,564,396 hours have been watched. The viewers are on average around 920,000 every day.
The data should be taken with a grain of salt, however, since the data from Esports Charts is incomplete. Chinese streaming platforms such as Bilibili , douyutv or Penguins Esports are not counted, for example. On the one hand, they are not always inclined to transmit their figures and on the other, some analysis agencies prefer to stay away from the less controlled Chinese market, where bots abound.
The statistics are for the moment a little lower than those of last year (more than a million viewers on average). But the Play-In phase with teams from minor regions is generally less followed. The playoffs are coming soon, which should give the numbers a significant boost.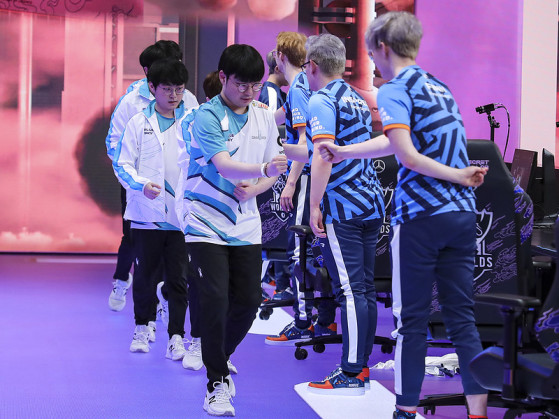 Most viewed matches
So far, this year's record audience is 1,847,987 simultaneous viewers. This peak was reached during the first day of the Main Event during the match between LGD Gaming and Gen.G. Damwon Gaming vs Rogue ( 1,800,177 viewers) and G2 Esports vs. Suning Gaming (1,785,376 viewers) on day two reach the podium for now.
We are still quite far from last year's record. The semi-final between G2 and SKT drew 3,985,787 spectators.
Original content by Léo "Tipsalewo" Lecherbonnier.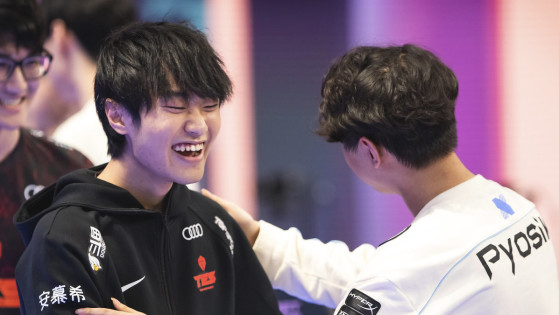 lolesports
The League of Legends Pro League (LPL)'s #1 seed, TOP Esports, has qualified to the quarterfinals from Group D ahead of the League of Champions Korea (LCK)'s #2 seed, DRX. The Chinese team earned the group's top spot in the final game, where they overcame DRX after 38 minutes of action.