Check out the updated playlists for Modern Warfare and Warzone. This update does not bring any fixes. It integrates all the new features of the Haunting of Verdansk event!
Playlist Update
Modern Warfare
Onslaughter - Squads must take control of a Juggernaut suit that appears somewhere on the map and advance into a specific area. Prepare for plenty of Minigun shots, and consider powerful Killstreaks to take down an opposing Juggernaut, as well as a mad rush whenever the suit is available.
Gunfright
Halloween Moshpit
Warzone
Trick or Trios BR 
Zombie Royale - When a player is killed, they will drop a syringe that appears on the map and they will be transformed into a zombie. To return to your initial form, you will need to collect 2 syringes - which are marked on your map - to return to combat as a brand new Operator with your loadout. The last team stands with a "human" operator wins, even if the other team members are zombies.
New bundles
Saw Pack - get ready to don the costume of Billy the Puppet in the SAW pack. In addition to the "Billy" skin for Dead, the SAW pack includes the deadly sandfly piece of equipment, a special throwing knife will pierce your enemies on impact. And oh yes, there will be blood… if it lands on the target. Rather end your enemy's game with a blood red tracer fire? Two SAW-themed blueprint weapons - an assault rifle and a shotgun - are included in this set, along with a cargo truck skin, tricycle charm, and four other customization items.
Pack **Chainsaw Massacre* - Features the iconic madman Leatherface killer.* The legacy of this cannibalistic maniac, whose mad and macabre reign of terror in 1974 was unlike anything seen before, will continue through the "Leatherface" skin for Velikan, as well as the LMG "Family Heirloom" plan. ", with a unique attachment that allows an operator to wield the weapon like a chainsaw. As players are re-introduced to the wickedness of Leatherface, a clue as to what happened to the notorious murderer may even appear to those with keen eyes. This set also includes the "Anybody Home?" melee blueprint that turns that secondary into a one-handed hammer (with a bone breaker on one side and a meat tenderizer on the other side, commonly used at your local slaughterhouse), which some hitchhikers say , is "the best way" of slaughtering cattle, as well as a range of Texas Chainsaw Massacre themed items.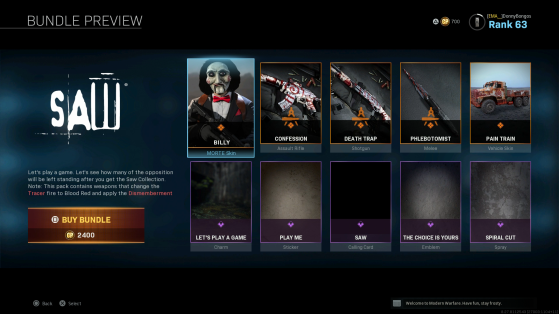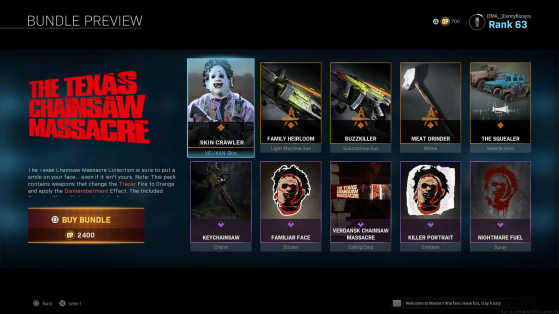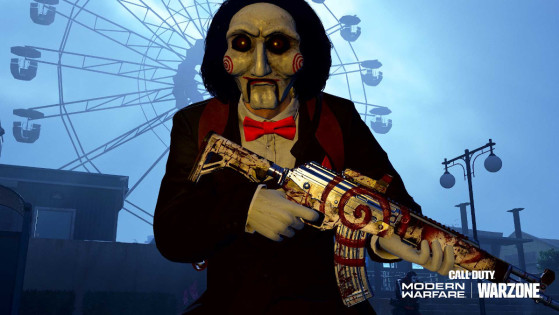 Warzone is getting a new event that allows players to earn a multitude of rewards. In this guide, we give you the approximate location of the rewards and the details of the rewards that can be earned.