The music of Cyberpunk 2077 was not left out during the fifth Night Wire as a video presenting the behind the scenes of the creation of the music of the game was displayed before the release of the game on December 19. The OST includes compositions by Paul Leonard-Morgan, Marcin Przybyłowicz, and PT Adamczyk with more than 7.5 hours of electronic music.
CP 2077 will have a "streamer mode" to help with the recent Twitch controversy on DMCA claims. This mode will mute some of the music when a streamer is playing.
The Russian DJ Nina Kraviz also revealed her character Bara Nova, in a rather rippderdoc atmosphere. Her voice will be integrated into the game and her own character. She will also have a track on the Cyberpunk 2077 tracklist, titled " Surprise Me, I'm Surprised Today ".
While waiting for the second volume, available next week, you can always listen to the first three titles available and discover the other titles announced:
Namakopuri (Us Cracks): " PonPon Shit "
Grimes (Lizzy Wizzy): " Delicate Weapon "
Rat Boy (IBDY): " Who's Ready for Tomorrow "
HEALTH (Window Weather): " Major Crimes "
Rosa Walton (Hallie Coggins): " I Really Want to Stay at Your House "
Nina Kraviz (Bara Nova): " Surprise Me, I'm Surprised Today "
Raney Shockne (Point Break Candy): " Hole in the Sun " [f. COS and Conway]
Gazelle Twin (Trash Generation): " History "
Poloz (Tinnitus): " On My Way to Hell "
Cyberpunk 2077 is planned to release on December 19 on PS5, PS4, Xbox Series X, Xbox One, PC and Stadia.
Original content by Benjamin Cahot.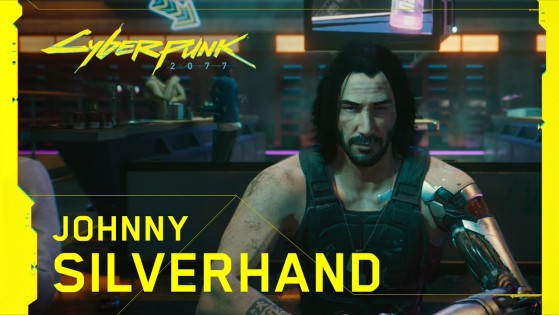 The latest Night City Wire was dedicated to the character played by Keanu Reeves, with a new trailer that offers a very dark vision of Johnny Silverhand.