Images courtesy of Square Enix
Patch 5.4 for Final Fantasy XIV release is planned for December 5 and today's Producer Live Letter reveals a lot of new content for the upcoming patch.
If you missed the previous Live Letter for patch 5.4 that revealed more about the upcoming content, changes to gatherers, and more, here is our dedicated article.
This Live Letter started with a recap of the last Live Letter as well as some more details on the already known updates.
FFXIV Introduces Wings as a Fashion accessory
A brand new accessory will join the game on December 8, while you can't fly with them they sure look very cool to me.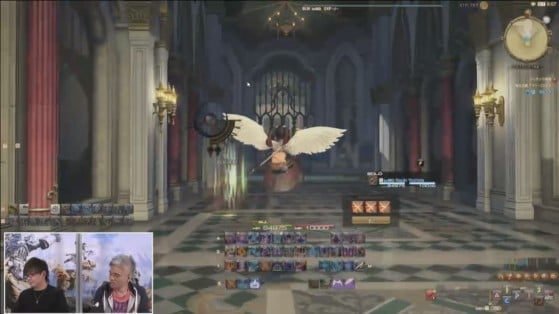 FFXIV 5.4 New Snowman and chocolate Mounts
Two new mounts were introduced today during the Explorer Mode preview a snowman and choco mounts.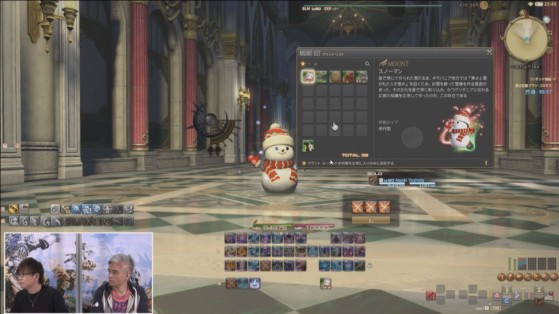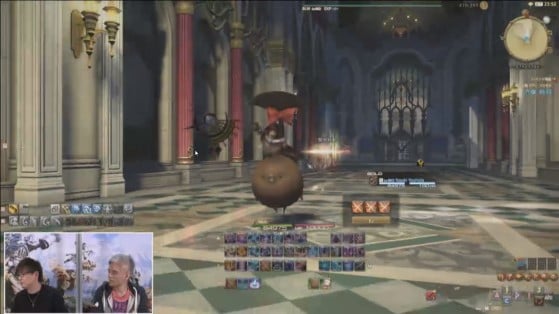 FFXIV 5.4 New Emotes: Curse, broom, Apple and Onigiri eating and painting in blue and pink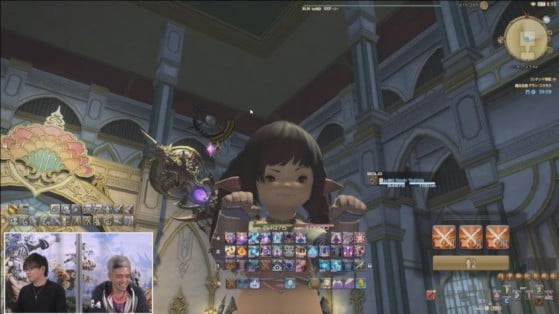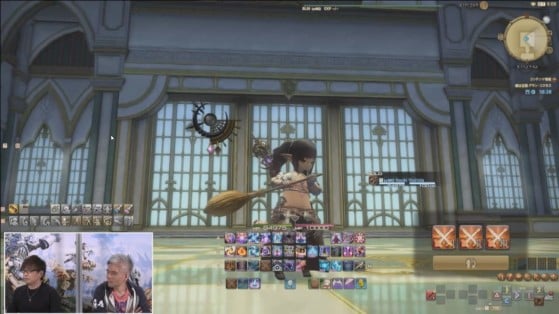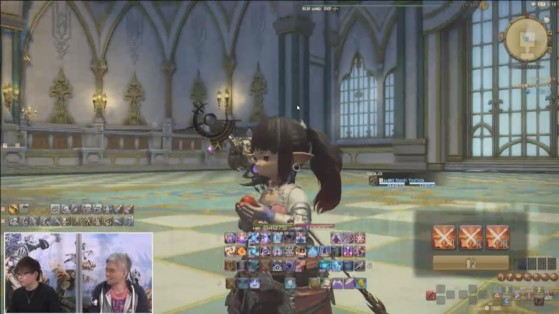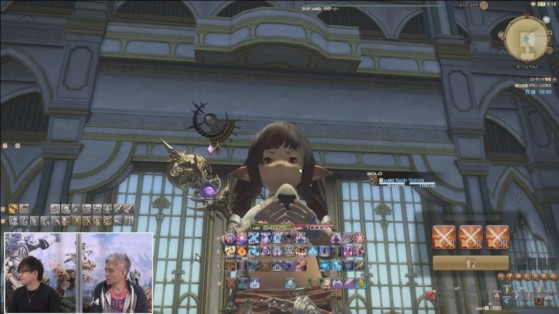 FFXIV 5.4 Save The Queen Update Delubrum Reginae
Later on, in Patch 5.4X the new Large scale dungeon will be added. This dungeon is a 24 player duty in normal mode, 48 player duty in Savage. You will also be able to use your lost actions or the bonuses you can get from the Bozjan resistance armor for example.
This content is planned to be a bit hard as you will not be able to revive your team as you want in savage mode.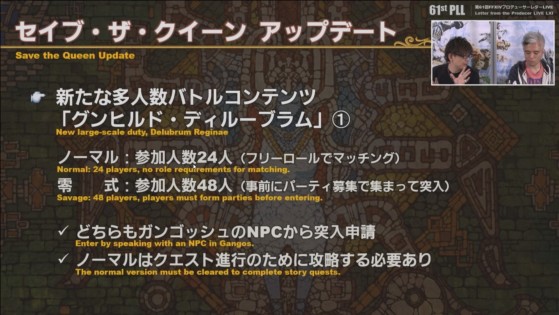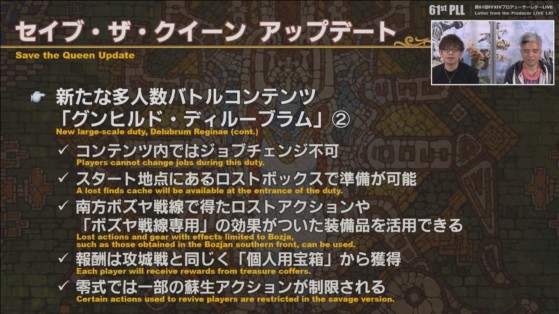 FFXIV 5.4 Resistance Weapon Relic Upgrade third stage
This patch will also include a new stage in your relic weapon journey after clearing the 5.45 quests.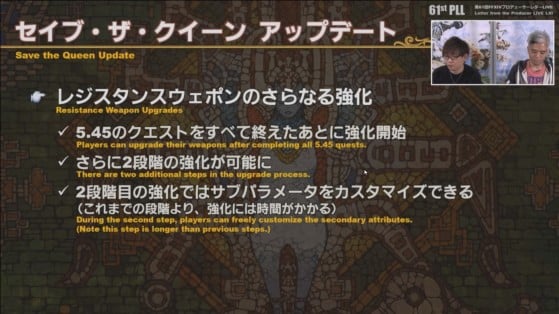 FFXIV Collaboration with Dark.. Souls?
They didn't say the name clearly but these images of a new collaboration between FFXIV and another game called dark something sure are cool!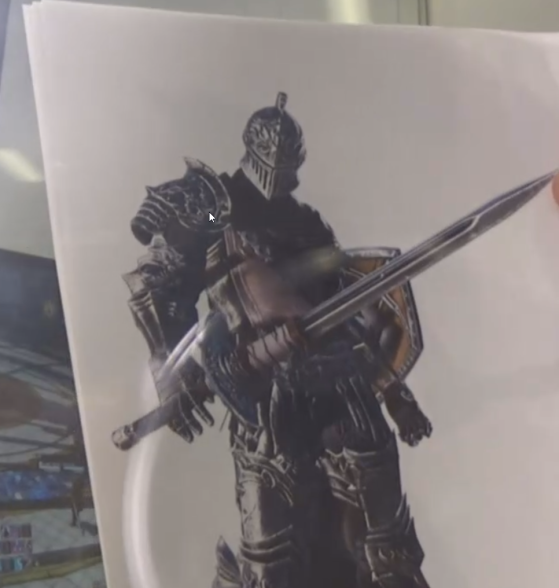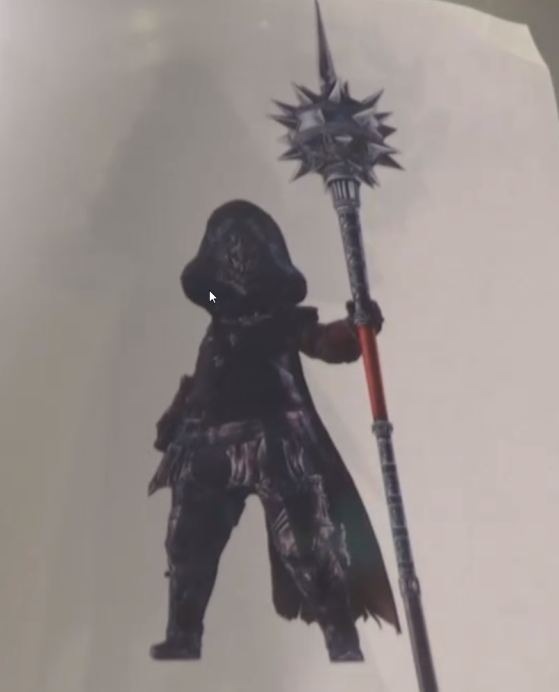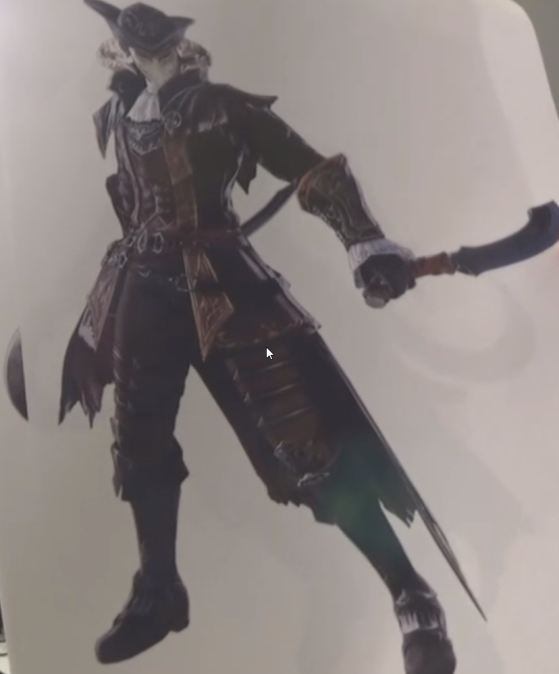 FFXIV 5.4 Eden's promise Cloud of Darkness
New Eden's promise raid dungeons in normal and savage difficulties will be added. The raid will also feature a new story. As the team didn't want to spoil too much, they decided to show us the first floor of Eden's promise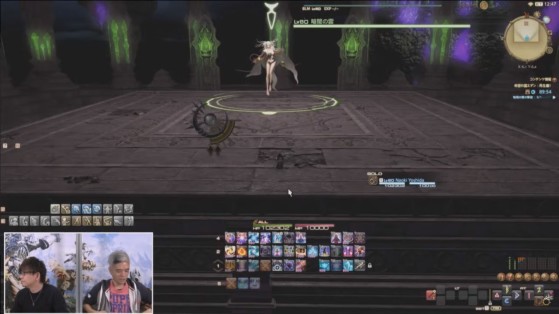 FFXIV 5.4 Monk Rework and Job adjustments
Aside from the Monk, other jobs mainly got some numbers update. No nerf this patch but a buff for Dragoon, Bard, and Scholar.
On the other hand, the promised rework to monk is coming with Patch 5.4, including the changes on Greased Lightning.
Yoshi-P also displayed his skill as a monk with the reworked class on level 500.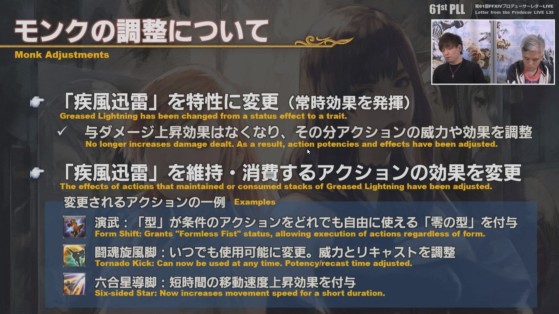 FFXIV 5.4 Emerald Weapon, Castrum Marinum preview
Patch 5.4 will add the new Castrum Marinum Trial featuring a two phases boss: The Emerald Weapon.
Yoshi-p headed in-game to try and fight the Emerald Weapon with his Black mage. He wasn't allowed to show too much but we got to see the beginning of the first phase as he promised that the second phase will be very different.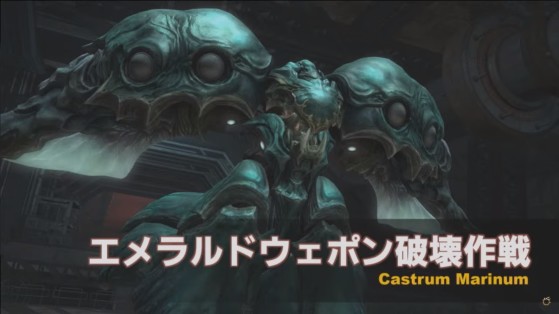 FFXIV 5.4 New Unreal Trial: Titan
Titan has been revealed to be the next Unreal trial and Yoshi-P went in-game to show us more about the boss. Please be mindful of the landslides.
Yoshida also explained that this Titan would be really harder than Shiva and even he looked quite in pain against the boss.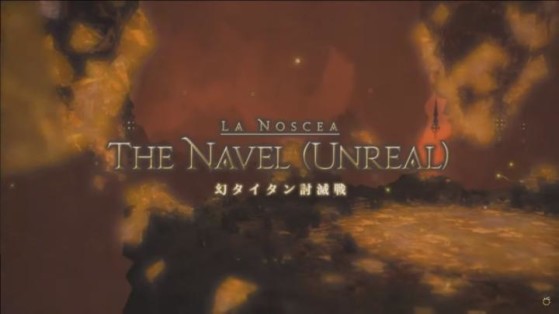 FFXIV 5.4 New Treasure map: The Shifting Oubliettes of Lyhe Ghiah
As he deleted monsters and got a portal on his first chest Yoshi-P offered to dive into the new Treasure map. This one is a roulette and he barely got kicked out on his first try. This new map will offer new loot and bosses.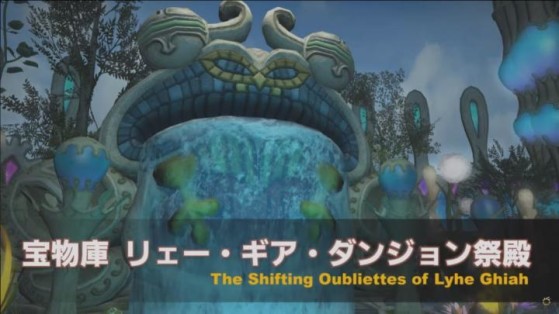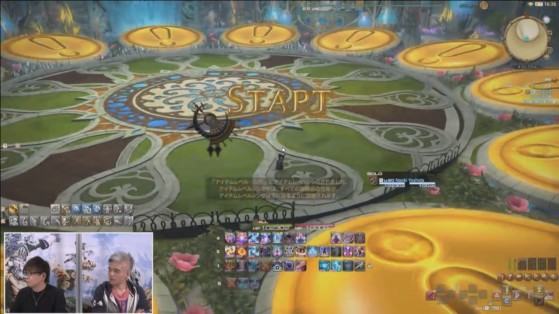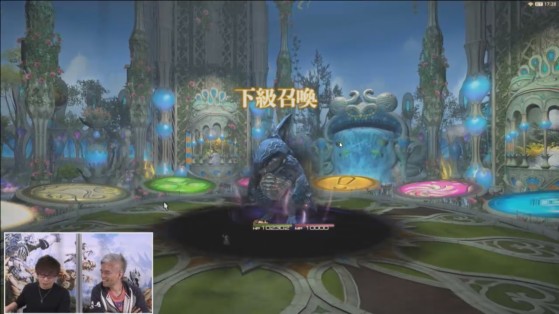 FFXIV 5.4 Ishgardian Restoration and Skysteel Tools
With Patch 5.41 the final stage of the Ishgardian Restoration will come to the game as well as the shiny update of the Skysteel Tools for Patch 5.45.
For this last phase of the restoration, the crafting classes with the highest combined score will get a monument.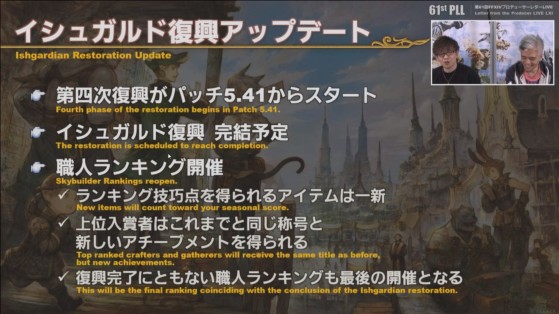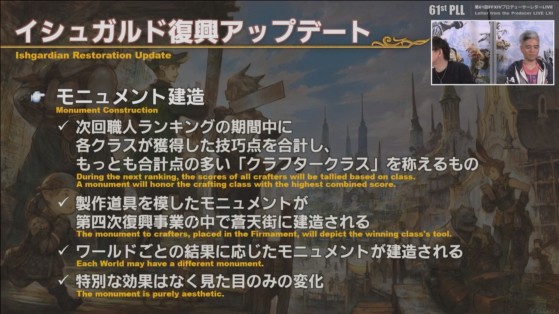 FFXIV 5.4 Collectable and Aetherial Reduction Changes
Changes have been made to the collectables as some item are now only designed to be collectables and the wear system as been removed.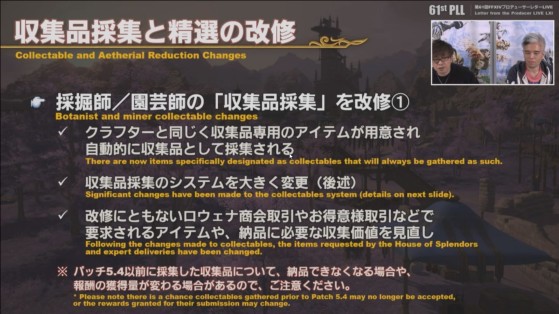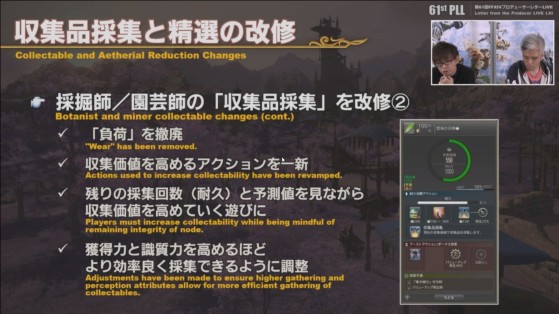 For the Aetherial Reduction, the purity will not have an impact on the value of the item anymore and the nodes on the map have been adjusted too.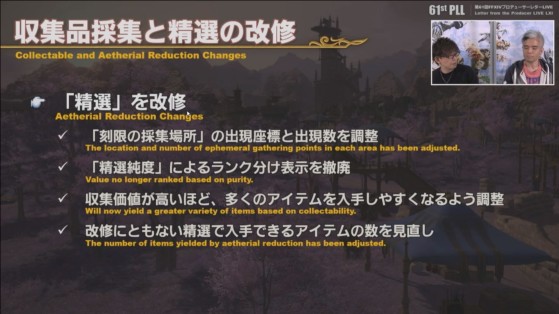 FFXIV 5.4 Major Blue Mage Update
This new update for the Blue Mages will include 24 new spells and a new armor exclusive to blue mages. Blue Mages will also be able to get up to level 70 and join the level 70 raids.
The party finder will also be updated in a way so that you can select undersized party and still keep your level sync.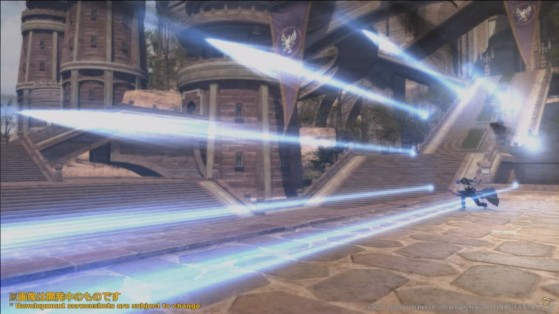 FFXIV 5.4 Fishing Update
Starting Patch 5.4, Fish Eyes will no longer be required to catch fish and as explained in the last Live Letter, some fishing spells, fish difficulty and catching time will be adjusted.
Two new routes and solo missions will also be added to Ocean Fishing, the goal of the team was to make Ocean fishing funnier.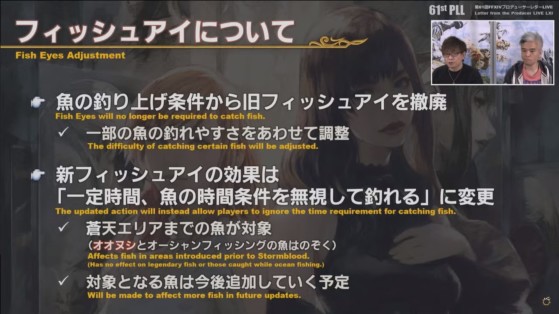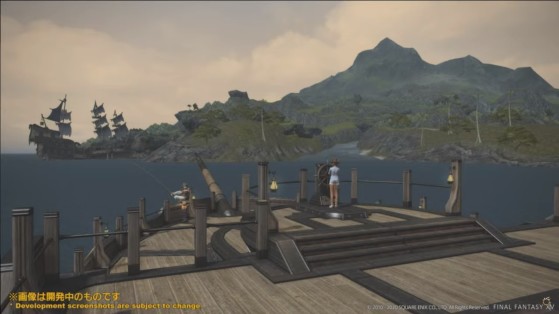 FFXIV 5.4 Explorer Mode
As explained in the last Live Letter you will now be able to explore dungeons freely with your mount and without worrying about the monsters. You will also be able to use limit breaks freely.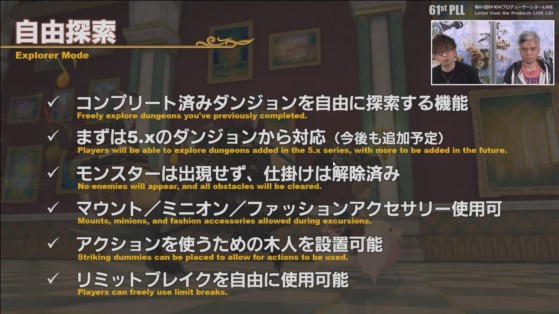 FFXIV 5.4 Housing Additions
From new furniture to house exterior here are the new additions to housing in patch 5.4 of FFXIV.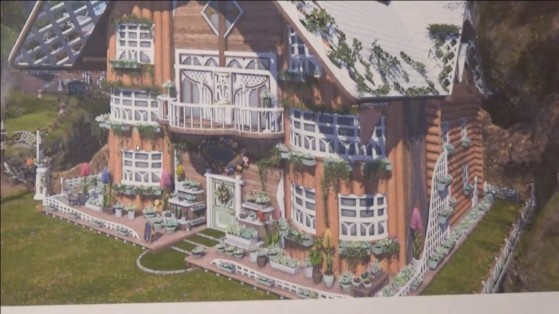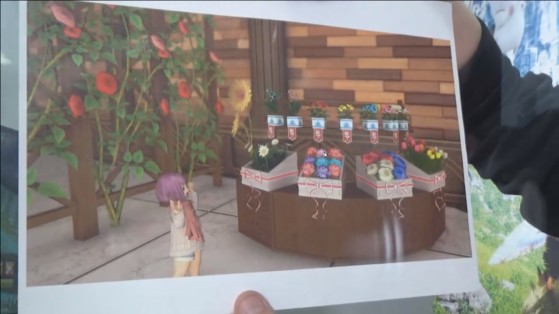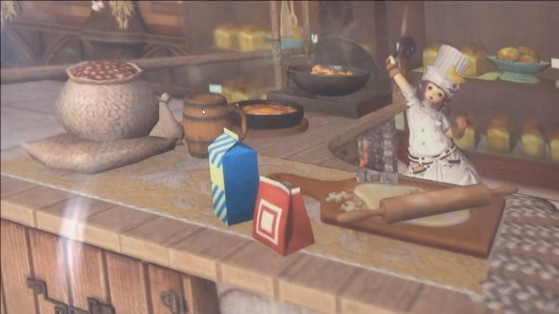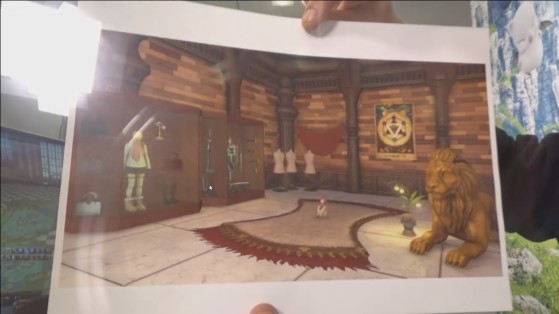 FFXIV 5.4 Triple Triad Update
The FFXIV team started with an introduction to how this card game is played before going through the update.
With Patch 5.4, obtaining unregistered cards will get easier and the global list has been reworked to display them with a question mark as well as how to get them.
Restrictions on 1 to 3 stars will be removed and only one 4 or higher star car can be used in a deck, a new draft mod also has been added to the advanced rules with its own deck building.
Players will also be able to play Open Tournaments every two hours that will be played in draft mode only and Invitational Tournaments created by players and that can be joined by Duty Finder. For both tournaments, if there aren't enough players, NPCs will join the game.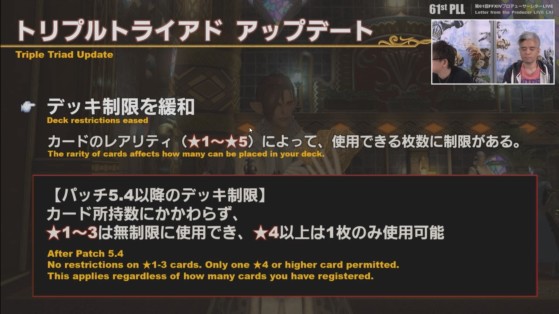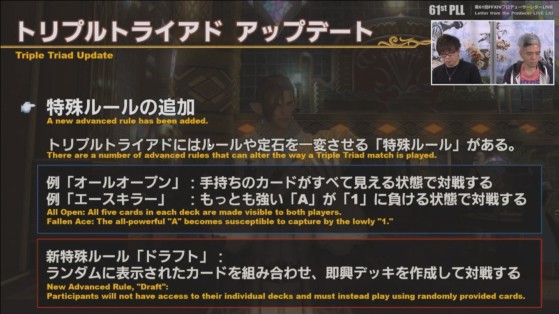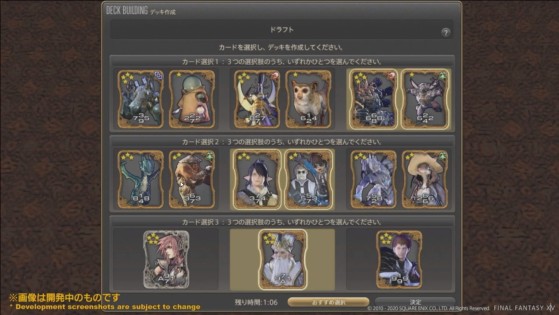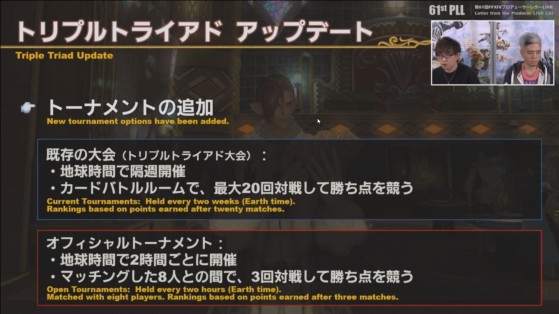 FFXIV 5.4 Miscellaneous Updates
Other updates are coming to the game:
Allagan Tomestones of Revelation will be added.

New instrument for bard: Violin

Bulk Advanced Materia Melding (Yoshi-P had a lot of success overmelding his gear on stream)

Link Quests in Chat
FFXIV 5.4 Patch Note Reading
The Patch note reading is scheduled to be aired on December at 3am PST.
And that's it for our live translation this time, I hope you enjoyed it and to see you again on our FFXIV Portal. Until then, have a safe journey Warriors of Light and Darkness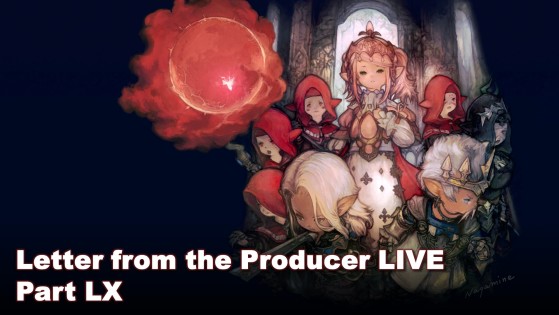 In today's FFXIV 5.4 Live Letter the team revealed the new Eden's Promise Raid, new updates to relic weapons, Emerald Weapon, a new dungeon, and PS5 compatibility news. Here is our 5.4 FFXIV Live Letter Translation.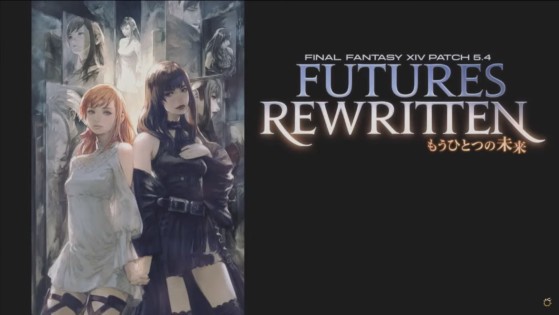 Patch 5.4 for FFXIV called "Futures Rewritten" is coming soon and here is the release date announced during Producer Live Letter 61.