Bitter disappointment for G2 in the semifinals of the Valorant First Strike Europe. The team that has dominated the scene for months, and hadn't lost a single competition since its inception, is eliminated from the first tournament that really counts, without even reaching the grand finals.
Heretics eager for glory and able to play the experience gained in CS:GO took their place in the final phase before taking over the entire competition — becoming the first team in Europe in Riot Games' words.
Carlos' answer will apparently not be long in coming. According to 1PV, two G2 players are already on departure. Pyth and DavidP have been released by the team.
The announcement isn't yet official but if it's confirmed, we can expect G2 to use its phenomenal financial weight to take the most promising players of this competition.
A search for talent that could well damage the roster unit of SUMN FC, Heretics or FunPlus!
Original content by Augustin "Review" Heliot.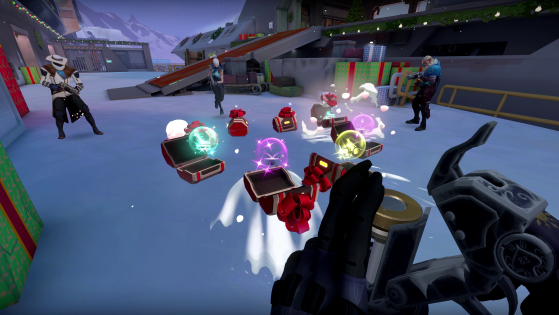 Trade your Operator for a snowball launcher and stock up on ammo. Valorant's first ever winter event has just begun!