Photo: VCT Game Changers
On League of Legends, a lot of players are asking for an " integrated voice chat " which is expected as a magic tool to fight toxicity. But others are alarmed about the dangers and possible abuses. Among the big potential problems, sexism and harassment that players could suffer... On Valorant, another game from Riot Games, women daily denounce the abuses they suffer when they use voice and their teammates , straight from the zoo, discover that they are women.
You are not convinced and you think that they magnify the line? In Argentina a social experiment was carried out by Women in Games with a voice modifier . Unfortunately for the community and more generally humanity, there were no surprises.
Experience: sadly effective
In Argentina Women in Games Argentina had 3 high-level players (streamer, caster, etc.) play on Valorant in a random lobby with other players. During the game, these three professionals were asked to communicate via voice chat. But for the experiment, we used a voice modifier to give them a " female voice "... and as feared, the random players behaved like animals, insulting and lamenting that " women are playing to men's games ".
But the deeper you dig, the sicker it gets. Beyond the derogatory comments and insults, which affect concentration and self-confidence, the other players literally sabotaged the games to rot the lives of the alleged players. Refusal to give information, refusal to play as a team... It's a vicious circle which is a real scourge for the players, who will have all the difficulty in the world to enjoy their gaming experience or grind the ladder. As an example, one of the players had a KD of 15-2 with no modifier , before going 3-16 with the voice modifier .
Another reason to have a women's league?
The debate is raging on the networks and while Riot Games has announced an even more developed women's league on Valorant next year (Game Changers), some do not understand why we are simply satisfied with a mix ... especially since unlike traditional sport there is no significant physical difference that comes into play.
But this experience, although sad, will have the merit of giving an element of response. Mentalities are still too archaic and the world of online video games is not secure and benevolent for women. As Tibalt , manager of G2 Gozen and G2 Hel, explained to us, there are still a lot of cultural and social factors that hinder the development of professional players. Having a female scene will initially allow models to emerge while offering a much more fertile space for women.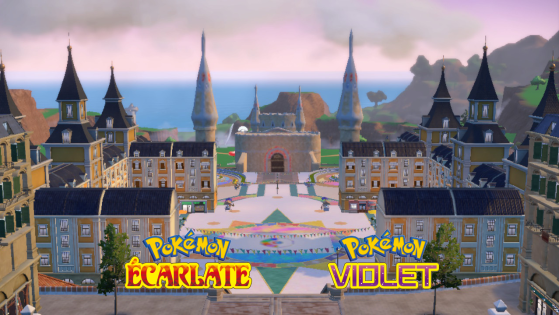 Two weeks after the release of Pokémon Scarlet and Violet, players are beginning to tour Paldea and its cities. Some have also found many problems in the different localities of the game, but what is it really?