Only a few days ago a CD Projekt Red developer started rumors about the internal issues of the development of Cyberpunk 2077.
False information
In Reddit, a developer had explained that many changes had been made in the game: more than 50,000 lines of dialogue delated, missions that had to be rewritten or that were canceled from the final game...
He even emphasized that many buildings, currently closed, should have been accessible under normal conditions.
His message also gave some hope: from June 2021, part of the game code should have been rewritten and more content could be offered through updates!
CD Projekt Red denies
The Polish publisher have simply denied all this information through a simple tweet.
This is the first time since the release of patch 1.06 on December 23 that CD Projekt Red has come out of its silence.
Does this mean that we'll soon know more about the future of the game and its DLC? Will there be concrete dates for the improvement and expansion of the game?
We should learn more about this in the coming weeks.
Original content by Xcast.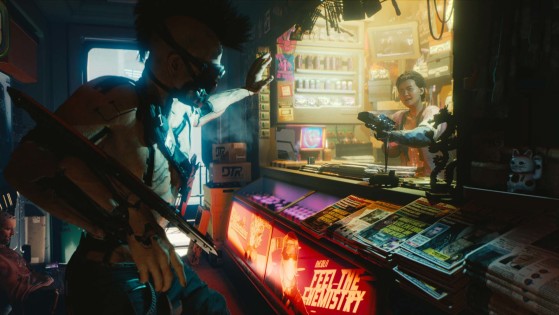 The points of interest shown on the map don't cover all of Cyberpunk 2077's must-see content, on the contrary. Hundreds of secrets are waiting to be discovered like secret perk shards.