Image source: LoL Esports
The League of Legends Championship Series (LCS) is off to a rocky 2021 season as, according to several reports, beyond visa issues affecting some import players and staff members, many LCS team members have tested positive for COVID-19. The news follows the arrival of a mutation of the virus to Los Angeles, CA.
Originating from the United Kingdom, the more contagious "B.1.1.7" strain has spread to Los Angeles, affecting case numbers in the area. In that setting, with teams holding boot camps within their offices, several unspecified members of the Counter Logic Gaming and Dignitas organizations have reportedly been affected, according to reports by Inven Global (CLG) and Travis Gafford (DIG).
Beyond impacting the health of the involved members, the pandemic is set to affect the LCS 2021 Lock-In tournament, a pre-season kickoff winner-takes-all competition with a $150,000 prize. Indeed, beyond the direct impact of a contamination, some players have been unable to join their squads due to visa issues.
The following players are affected by visa issues at the time of writing, as pandemic circumstances have slowed down the processing of their applications:
Lucas "Santorin" Larsen, Team Liquid
Mads "Broxah" Brock-Pedersen, CLG
Finn "Finn" Wiestål, CLG
Andre Guilhoto, Immortals
Andrei "Xerxe" Dragomir, Immortals
Quin "Raes" Korebrits, Immortals
Mitchell "Destiny" Shaw, Immortals
The LCS lock-in tournament's results won't affect the 2021 LCS standings, instead reflecting which team is in the best shape before the season's official start on Feb. 5. The players' and staffers' absences would impact their teams' fortunes early, but the LCS's merging of the spring and summer splits in regards to Worlds qualification minimizes the inconvenience on the long run.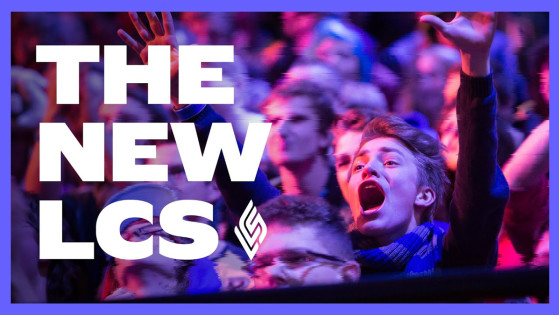 lolesports
In line with the minimalist style introduced by the LEC and LCK, the North American LCS is changing its look for the coming year.