Released almost a year ago, Animal Crossing: New Horizons is still one of the best-selling Switch games in the world Some of the features which were present in previous games are still missing, so Nintendo is offering free content updates over the months.
During Nintendo Direct on February 17, 2021, a short trailer was shown for the arrival of the Mario Collection. Many fans were expecting information about a big content update for March , but you will have to wait a little longer before finding out.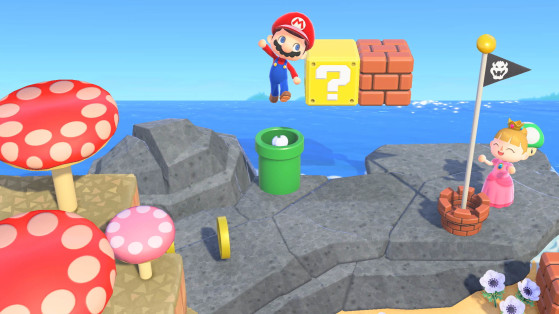 The Mario Collection arrives in Animal Crossing New Horizons
Good news: the update was scheduled for March but will finally be available on February 25. Players will then be able to use the Nook Stop kiosk from March 1 to purchase exclusive Super Mario furniture and clothing. To celebrate the 35th anniversary of the franchise, Nintendo is marking the occasion with to furniture and clothing, and some objects will be usable and contain secrets.
The most exciting feature is the pipes which will allow players to teleport from one place on their island to another. On the clothing side, it will be possible to dress up as Peach, Mario, Luigi, Wario or Waluigi! For furniture, we will find the emblematic blocks, parts, mushrooms or even Super-Stars. Here again, the objects will be usable: the coins can be picked up and the blocks can be activated exactly as in the Mario games.
Original content by Milkameluna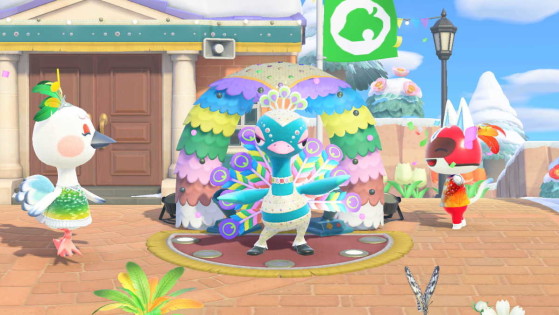 Pavé is back in Animal Crossing, and he brings the Festivale, feather collecting and Valentine's Day goods with him.