The next addition to League of Legends' Viego saga has been announced, with the Gwen Champion Teaser.
The main subject of the trailer is a doll, seemingly belonging to Isolde before being left in a chest.

"Once upon a time, a seamstress made a darling little doll. This doll loved her maker very much, but sadly, tragedy ripped them apart, sending the doll to sink beneath sea and sorrow. Centuries passed, but the doll was not deterred, for she knew love would find her again."
Theories about the Champion and lore are already be thrown around. Was Isolde the seamstress that created this doll? Does the doll have Isolde possessing her?
The trailer shows what seems to be the soul of who is assumedly Isolde transfer to the doll, but the few quotes we've heard from the gameplay suggest Gwen and Isolde remain different entities.
It has also been pointed out that Isolde and Gwen both have star-crossed lover identities in Arthurian legend.
Isolde is a woman on the way to be married, but accidentally shares a love potion with a guard and falls in love with them; her and the guard then spend their lives hiding this love from her husband. When the guard dies, his grave grew a thick bower of thorns that could not be cut. Viego wears a crown of thorns on his splash art.
Gwen, or Guenivere, was King Arthur's lover, but betrayed him for Lancelot.
So we now have Gwen and Isolde who may be based Arthurian legends, the former betrayed their King and is seen as manipulative and a schemer, the latter betrays their betrothed due to a magical mishap. Could this influence the story we are seeing unfold?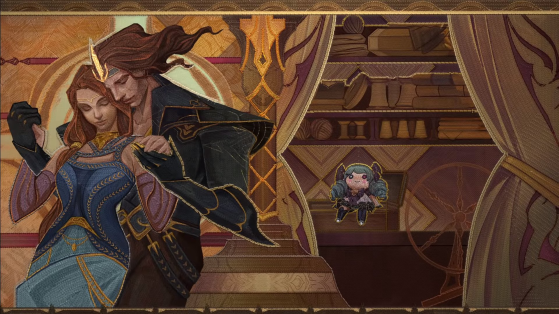 Leaked footage of gameplay has forced Riot to release the Gameplay Trailer too, which shows Gwen using a large pair of scissors as her weapon.
From the video, it looks like she has abilities based on scissors and needles, and apparently a Xin Zhao-like Ultimate that blocks Crowd Control. But we'll have to wait for the details before a full rundown.
We knew that a new Champion would be coming soon, and this could mean that Gwen will be released on patch 11.8.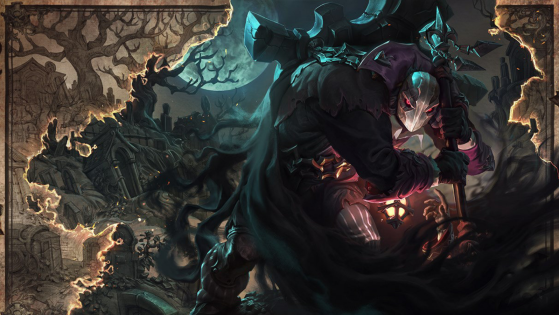 Patch 11.7 preview with tentative changes. Yorick was overdue for some of this work for sure.