French League of Legends team Karmine Corp has announced what many saw coming: Adam "Adam" Maanane, the team's top laner, is parting ways with the organisation.
Adam joined KCorp at the end of 2020 and is seen as a core reason for the team's surge in not just the French league, but on the international stage as well. While in 2020 the team still had to find its footing, 2021 has been nothing but dominant from KCorp. It marched through the LFL Spring Split, taking the crown, and were one of the favourites to win the European Masters tournament. Though the team had to adapt a few times to their international opponents, they still took the crown, with Adam consistently living up to the high expectations.
In the farewell message, KCorp tiptoes around the team Adam is going to: "Adama received an incredible offer from another team, and decided to seize this new opportunity." Though nothing official has been confirmed so far, Dot Esports reported that Adam will be joining Fnatic. Current Fnatic top laner Gabriël "Bwipo" Rau would be switching to the jungle role, while Fnatic's current jungler Oskar "Selfmade" Boderek is reportedly joining the Vitality lineup.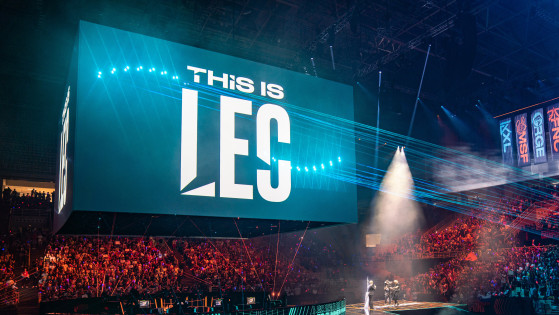 lolesports
From June 11th onwards, the European competition is back on the hunt for a champion team to lift the trophy.
Image courtesy of Karmine Corp.