As more and more information continues to be revealed, we're liking the sound of COD: Vanguard even more. Although we have not even seen it yet because Activision is saving all its teasers, trailers, and others for the official event in Season 4 of Warzone and Black Ops Cold War.
Recent information surrounding the map revealed the rotation for COD: Vanguard would replicate Modern Warfare and Black Ops Cold War, where classic maps from previous titles would be making their way into the new game.
Notable Call of Duty leaker, TheMW2Ghost — the same one that confirmed that London Docks, from Call of Duty WWII, would be available in the first or second season of the game — has revealed that Terminal from Modern Warfare 2 will be making an appearance in the Vanguard map pool.
ModernWarzone has corroborated this information and has also published it on their social networks, so this rumor, or leak, is certainly gaining more and more traction.
It is still too early to talk about the set of maps that Call of Duty Vanguard's multiplayer will have, especially when Sledgehammer Games and Activision have yet to reveal any information surrounding the new game which is expected to launch in Q4 of 2021.
Recent reports have surfaced stating that a total of eight multiplayer maps will feature when Vanguard launches, so these leaks could well prove to be accurate.
As always, leaks should always be taken with a grain of salt but this is certainly exciting information for those that want to take a stroll down memory lane on one of the best multiplayer maps to feature in the franchise.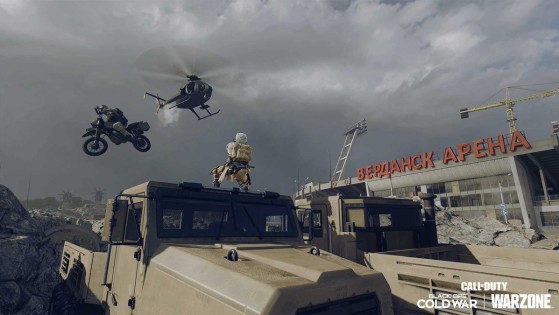 On June 30, Warzone developer Raven Software released a small update for the battle royale but quickly announced that it had rolled back the update due to an unknown issue.