Nvidia has officially announced that it is the official graphics platform partner for the PC version of Battlefield 2042.
Like Battlefield V, the next installment is built in the Frostbite game engine, and utilizes DLSS - promising exceptional graphical fidelity and a visual treat for players. The technology will also allow for low latency and 'blazing fast' frame rates.

EA and DICE's partnership with NVIDIA ensures the ultimate PC experience powered by next-gen GeForce RTX gaming technologies, the AI-powered performance boost of NVIDIA DLSS and NVIDIA Reflex's low latency mode.
Whether on desktop PC or laptop, Nvidia aims to ensure a great gaming experience on GPUs without sacrificing image quality, thanks to DLSS. Additionally, Nvidia Reflex will optimise performance on GeForce 900 or newer GPUs by reducing system latency - for much higher accuracy on the battlefield.
Battlefield 2042 will launch with Nvidia's Game Ready drivers with optimal game profiles at the click of a button. At the moment, these functions are quite difficult to perform, but we can expect to have an optimal gaming experience on PC.
The game will be featured in more detail during EA Play on July 8, as well as on July 22. It has a launch date pencilled in as October 22 and a beta phase which will be available to anyone who registers or pre-orders the game.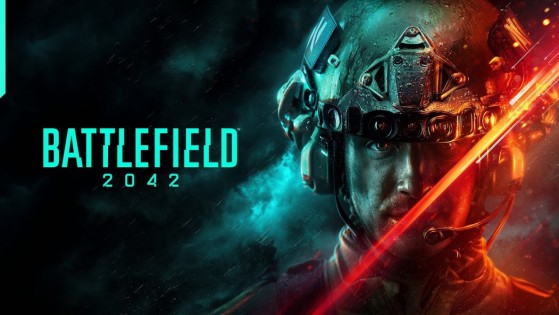 It was confirmed by EA that both Conquest and Breakthrough modes will feature bots in order to keep the servers full during the new epic battles.