The League of Legends transfer window has yet to officially open, and player contracts typically start and end in November, post-Worlds.
However, some players and teams are already done with their seasons, with negotiations already begun. This is the case for Lilipp, the German rookie at SK Gaming, who has been given permission to explore his options for next season.
Although renewal of his deal remains a possibility, generally being allowed to talk to other teams is a sign of a player departing an organization.
Lilipp could interest more than one team, whether in the LEC or in the ERLs. While he failed to impress after replacing Jesse "Jesiz" Le at SK, he has room to grow. 
Current ADC Jean "Jezu Massol is under contract until 2022, but it seems SK have other plans on who to partner him with for next season. At the moment, two options seem possible:
Move Erik "Treatz" Wessén back to support. The player, whose contract expires on November 15, would likely jump at the chance to return to the role following his excursion into the jungle. 

Sign a new support, possibly from the pool of ERL talent.
With the new season not starting until the new year, there's plenty of time for SK to explore their options. Either way, it looks like rostermania is about to begin.
Original content: MGG France. Photo courtesy LoL Esports.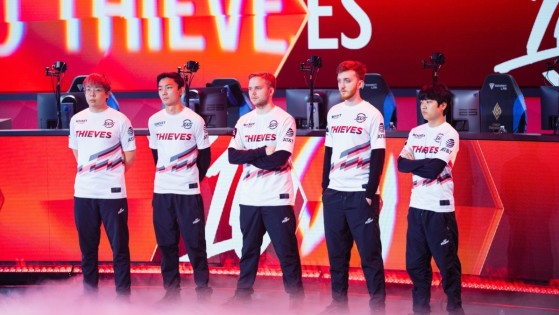 lolesports
Despite high salaries and massive investment, the LCS has posted its worst viewership figures in more than five years. It's yet another stumbling block for League of Legends in a region that needs changes as soon as possible.