After an empty 2020, Faker and T1 nearly repeated the failure, and they came close to missing the Worlds again. Fortunately, their victory on the wire in the LCK Regional Finals final against Hanwha Life Esports secured their ticket to Reykjavik. The prophecy of the most famous midlaner in League of Legends history still has a chance to be fulfilled, although it is a little difficult to imagine how the Demon King Immortal will manage to free himself from the behemoths that are FunPlus Phoenix and DWG KIA.
Although he has not won anything internationally for several years — and this simple fact is enough to wake up critics of all stripes ready to crack him up on his back — Faker remains for many the greatest player of all times: the GOAT. His track record, his longevity, the number of years he's been at the top — all of these things make him a true legend .
Professional since 2013, he holds two World Championship titles and has lifted the LCK trophy eight times. And yet, despite these achievements and success, the Korean midlaner has only managed to complete a pentakill once. It was in 2015, in the very first LCK game of the season, against Najin e-mFire.
Another era
In a recent interview with Inven Global , Faker confirms that he is "satisfied with his accomplishments and results, but never fully satisfied in his own life, " and that it is precisely this "feeling that allows him to keep his motivation" over the past few years. It is clear that the midlaner has won all the trophies in the competitive League scene at least once, which makes him one of the most respectable, and respected, players on the scene. Many would have decided to hang up after achieving these goals — and yet Faker still seems hungry for victories.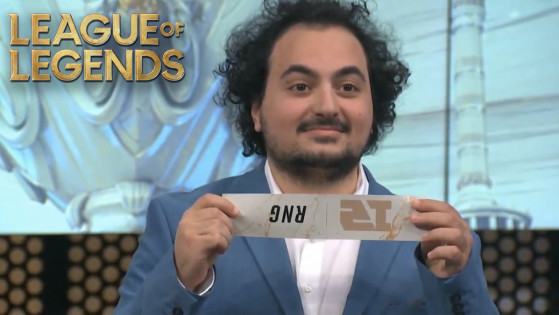 Riot Games just announced the Worlds 2021 pool format and how the group stage draw's going to be done. Here's everything you need to know about the group stage and draw event.