Asmongold's stream must not have been that good of an example after what happened a few days ago when Pekora from Hololive first streamed Final Fantasy XIV.
Pekora is one of the most famous Vtuber there is on the planet with around 1.8 million subscribers on Youtube. With Endwalker just around the corner, Hololive's management gave streamers permission to start streaming FFXIV, bringing a massive amount of new players on the Japanese servers where Pekora started her adventure.
New players are not the problem here, however. You might have heard or even seen how bad were Asmongold's first streams on the game because of players' harassment. In fact, some players clearly dedicated some of their time and even risked being banned just for a few seconds on the screen.
Asmongold's streams even forced Square Enix to take action and change the rules of their game to make sure players wouldn't be harassed in such ways again.
As you can see in the following footage, even Pekora says in Japanese that she can't find her character..
It is well known that Asmongold's streams were followed by bans of a more or less long period of time for the stalker that disturbed his experience and just the same happened with Pekora.
Just a few days after the stream the Japanese forums were sparkled with posts of accounts being permanently or not terminated for what they did with the Japanese streamer.
It looks like Pekora was well aware of the situation and even expected the same results tho as she clearly explained she heard of Asmongold's situation and warned the viewers they could get banned.
These bans might have changed the way people think know though as Irys, a very popular new Vsinger & streamer from HololiveEN had a very different welcome from the comunity.
This is the way people should welcome new streamers as it is way cuter, and fun for the streamer and chat I think!
You can find both channels directly here:
Pekochan from Hololive: link
Irys from HololiveEN: link
What to expect from Endwalker in FFXIV
Many changes are to be expected with Endwalker, both with the classes and the already existing features. The new eight-player raid tier "Pandemonium" will also be introduced with the expansion.
While waiting for the release of this major game update which will introduce the new Reaper and Sage classes, you can take advantage of our many guides on the content already available here.
Our portal will also be updated as soon as possible with the latest information on Endwalker ahead of its release and plenty of content starting December 3rd.
Naoki Yoshida recently announced more about what's coming for Final Fantasy XIV, talked about the next 10 years, and revealed something big is coming starting Patch 6.1 of Endwalker.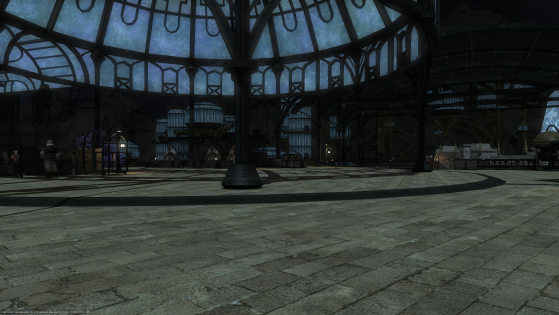 Endwalker is just around the corner and if you wonder when the FFXIV servers will be back from maintenance in PST and EST time, here's everything we know so far!