Announced last September, the Sunbreak expansion for Monster Hunter Rise will introduce a new base for hunters, new regions far from Kamura, and new monsters to face.
Until now, the game's director has kept details under lock and key, without revealing anything other than behind the scenes, or Capcom's intention to revise hunter's movements.
This new teaser shows off a new werewolf-like monster, the Lunagaron, which goes hand in hand with the vampiric aspect of Malzeno from the announcement trailer. It does appear that Capcom is leaning heavily into Western folklore for upcoming monsters.
A new character shown appears to be a knight of the kingdom where Rondine is from. As mentioned several times during the game's base campaign, her kingdom needs help, which explains the trip to new region Elgado.
Finally, we can see the beautiful cosmetic armor that can be unlocked through new Amiibo.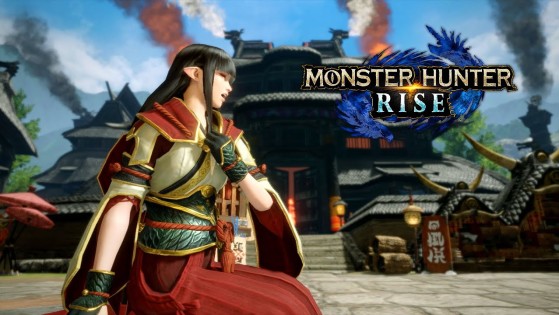 In our guide, you'll find everything you need to know to start your journey in Monster Hunter Rise, as well as some useful tips.