Being copied and imitated is a bit of the price of success, and League of Legends has had to deal with it for a few years now. While Riot Games' moba continues to dominate the market, it is regularly plagiarized by unscrupulous publishers, especially in China. Earlier this week, Riot Games sued the Shanghai-based studio Moonton, which is the author of Mobile Legends Bang Bang . Deployed on mobile in North America, this title would be, according to Riot Games, a barely concealed plagiarism of LoL Wild Rift.
Hydra Mobile Legends
Does the name of Mobile Legends ring a bell? No wonder, because this mobile game had lost its lawsuit against Riot Games, and had to leave the Play Store, in addition to being fined. But that didn't scare Moonton too much, and the publisher immediately reimplemented another title, Mobile Legends Bang Bang . You guessed it, it is neither more nor less than another version of Mobile Legends first of the name... with a new name.
"Moonton updated Mobile Legends Bang Bang to copy significant elements of Wild Rift, continuing its cycle of knowingly stealing intellectual property."
Riot Games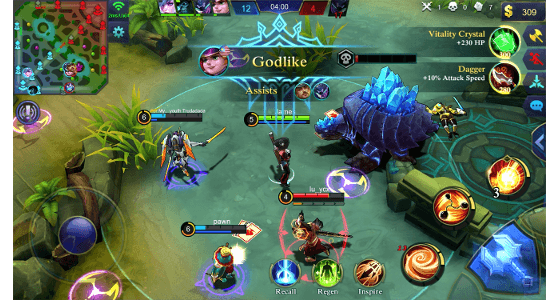 "Surfing Riot's Work"
Bis therefore repeated, and Riot Games must once again go on a crusade against Moonton. The American publisher is asking for a lawsuit, as well as an injunction against Moonton, to shut down Mobile Legends Bang Bang.
The layer on Riot Games' game (shape of the map, waves of minions, buildings, typology of champions...) is hard to miss, especially since LoL has recently had its official version on mobile, Wild Rift. And if Riot has to turn a blind eye to the Arena of Valor case, held by Tencent (also a Riot shareholder), the Californian publisher is ready to go all out to track down the mobas who borrow the Lolien lexicon without complex.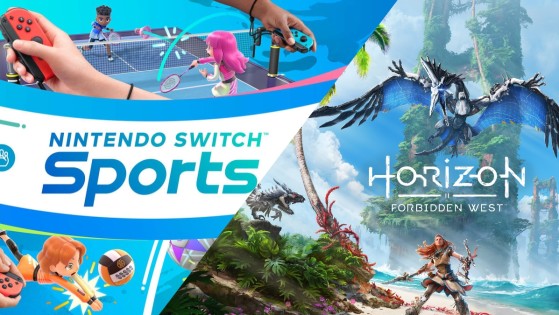 The top physical sales are back for week 17. On the program, Elden Ring on Xbox Series, Horizon Forbidden West on PS5 and Nintendo Switch Sports which arrives with a bang in this ranking unveiled by SELL.