If there is one point that World of Warcraft players and non-players alike often criticize against Blizzard's MMORPG, it is the quality of its graphics, which are deemed "too unrealistic", or even downright "filthy" for the less honest d 'between them. However, there are fairly simple solutions that can greatly improve your vision of the game: everything happens in the game's options, no need to look for some obscure software or addons!
A Reddit user recently unveiled the tips he recommends for a much improved rendering. Well, let's be clear: we are far from Cyberpunk 2077 (and that's normal, otherwise you wouldn't be able to play WoW). But the result remains very interesting, especially since it costs nothing!
These cheats work similarly on Shadowlands like Classic and Burning Crusade Classic!
Abracadabra: And there was beauty!
It was SIDESKETCH, on Reddit, who rather recently posted a message in which some players discovered a more pleasant than normal preview of World of Warcraft. Naturally, many Internet users hastened to claim the secrets of these astonishing graphics performances, a request to which the author of the original message finally acceded!
As seen in the capture below, some players describe having an increased sense of sharpness, "as if they had never worn glasses" before finding them and discovering a new world crisp and clear. The details are not obvious at first sight, however it is the comparison between two images published by the player at the origin of this sudden enthusiasm which made people aware of certain elements ( here ).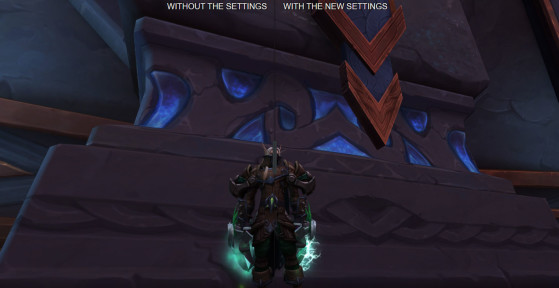 To achieve such a result, SIDESKETCH explains that no software or addon is necessary. Only the basic options of the game make it possible to obtain graphics of this quality. The main element is to change the Scale of resolution . This is originally set to 100%, but by increasing it to the maximum then you will greatly improve the sharpness of the 3D elements of the game, at the cost of some performance obviously depending on the quality of your setup.
The other major option to change is Resampling . It really changes your view of the game once you select the FidelityFX Super Resolution 1.0 option. Concretely, this feature adds textures barely perceptible to the naked eye but which, all combined, make the game more visually pleasing.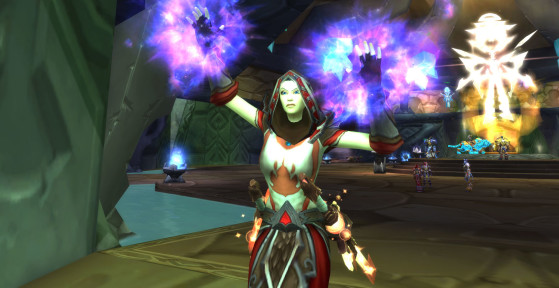 In addition to this important element, it recommends certain specific options:
Anti-Aliasing: between x2 and x8 if your PC is relatively powerful, otherwise select None
Particle density: Between Partial " and Maximum (we recommend Partial ). The Dynamic option will reduce your performance and is rather not recommended
Projected textures: Permanently activated since certain areas on the ground are clearly visible only when this option is activated. Blizzard tends to fix this kind of problem fairly quickly, but it's better to avoid any risk!
Viewing distance: The author recommends 7 for a balance between performance and accessibility, and we approve. The further you see, the better you will anticipate
Shadow quality: High is recommended, but if your CPU is weak it is highly recommended to leave this option at minimum: Low

Effects of operations. calculation: Although it has little impact in terms of gameplay, this option particularly improves the quality of the particle effects (the foliage of the Ancient Wanderer or the cloud of the Red Flying Cloud, for example). The author recommends High if possible!

Finally, and we largely approve, consider limiting the number of FPS (IPS) both when the game is in the front and in the background. Concretely, if your screen has a refresh rate of 60Hz, then select 60 IPS for the foreground and say half as much for the background (or as much, but it will cost you in overall PC performance if that- this is aging).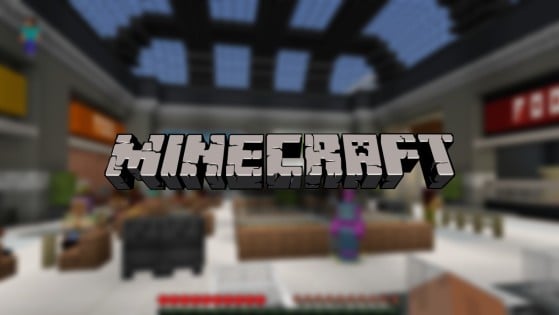 When it comes to education and teaching, the Mojang Studios title is never far away. Minecraft has indeed decided to make it a point of honor to instill in our little darlings accessibility for all through Minecraft BuildAbility World.