The choice of characters in League of Legends does not only depend on a thorough analysis of the state of the game. It happens that certain champions can work reliably for months without anyone noticing or having the courage to select them. It's a relatively common occurrence when a character changes positions or starts out with very low popularity among good players. However, when this situation is corrected, one can witness a real explosion of popularity. That's exactly what happened to Sejuani on the top lane.
The hottest new champion
Looking at the stats, Sejuani has maintained a very high win rate in ranked games since the start of Season 12. Her ability to control opponents, the damage percentage based on HP that her W- Wrath of Winter and his excellent combo with the most common junglers allowed him to maintain a win rate of around 52% on all patches of the year . A situation that had gone unnoticed in the competitive meta until the durability changes arrived and players took notice.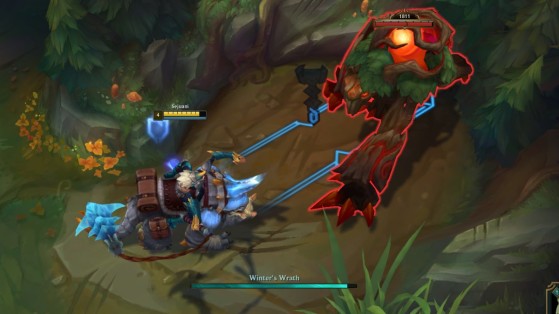 The truth is, the pro meta favors Sejuani's appearance more than ever. The fact that all characters have more life allowed big teams to confirm a big theory from Riot Games. According to the developer, major competitions vary the choice of their champions based more on feeling than on reality.
How to play Sejuani top like the pros
The character's popularity begins to rise, having doubled in every MMR . As with all champions, it's best done knowing exactly how to make it work, so we've prepared a quick overview of the most effective ranked strategy. Know that Sejuani is especially recommended at the top when playing as a melee jungler and she particularly shines against other resistance based characters. Most matchups will go your way, but avoid falling to Mordekaiser and Nasus.
Your item and rune choices are the classic tank builds. Combination of Willpower and Precision branches with Immortal's Grip as the main rune, along with Demolition, Second Wind, Steadfast, Presence of Mind and Legend: Tenacity.
In terms of object, the build is not the most innovative. Cryopyric Gauntlet is your best choice of Mythic, combine it with Approaching Winter and add defensive items if needed — items suited to your direct match-up but also to the composition of the opposing team. Nothing really complicated and a great way to get the most out of a champion that works like a charm. It may be a temporary mode but, as long as Riot Games does nothing against it, you can always take advantage of it to try to go up a few divisions.
After months since the datamining and preview on korean servers, we finally get our own shiba dog mount and crop top glamour and here's the in-game preview. Looks like they're not even gender locked!