Arguably, the September 6 Night City Wire dedicated to Cyberpunk 2077 was full of surprises, as it announced the same-day deployment of Patch 1.6 , with plenty of new features and plenty of long-requested fixes. You just have to download the patch and launch the game to enjoy it, regardless of your machine. However, it should be noted that this is the last content patch for the "old" consoles, i.e. PS4 and Xbox One, for technical reasons. Considering the game's track record with these consoles, it's not that surprising.
The game expansion has also been announced, you can find it in our dedicated article below. In any case, here is a summary of the main changes, then the detailed patch notes.
Edgerunners Update (Patch 1.6) List of Changes
This patch includes content inspired by the Cyberpunk: Edgerunners anime, free DLCs, as well as various gameplay fixes and improvements:
Added the Wardrobe , it allows you to change the appearance of your outfit without changing the statistics of your equipment.
Introduction of 3 new contracts.
11 new weapons are added, 6 ranged, 5 melee.
Cross progression is available.

A mission related to the Cyberpunk Edgerunners anime is introduced, along with different secrets, a cover art, and a weapon.

Arcade game inspired by The Witcher 3, Roach Race is available in game, with rewards, and on mobile in the app store.

( Source )
Additional content
Wardrobe
The Wardrobe allows you to change the look of your outfit without changing your armor stats. You can create up to 6 outfits with the clothes you own by accessing the wardrobe in an apartment or V hideout, then selecting them from the inventory.
3 new contracts
Fixers will give you 3 new contracts:
• Concrete trap
- Type of contract: SOS: Merc research
- Location: Watson, Kabuki
- Fix: Regina
• The great remedies
- Type of contract: Flight
- Location: Santo Domingo, Arroyo
- Fix: El Capitan
• A bad hangover
- Type of contract: Recovery
- Location: Santo Domingo, Arroyo
- Fix: Rogue
New weapons
6 new firearms:
Kappa (smart gun)

Senkoh LX (technical submachine gun)

Iconic Hypercritical Sniper Rifle (obtainable in Contract: Concrete Trap)

VST-37 (Kinetic Pump Shotgun)

MA70 HB (Kinetic Light Machine Gun)

Kyubi (kinetic assault rifle)
5 new melee weapons:
Neurotoxic Knife (+ Iconic Blue Fang variant)

Thug Knife (+ iconic Headhunter variant)

Claw (axe)

Razor (machete)

Cut-o-Matic (chainsword)
Cross progression
A cross-platform progression feature, called Cross progression, has been added. Your latest saves will automatically be saved to the cloud, so you can resume your game on other platforms. Cross progression provides the most recent save of each type (quick save, auto save, manual save, etc.). The feature becomes available when you log in with your account (from the main menu or from the Load Game menu in-game). Cross progression may be limited for console versions with regional restrictions. Click > to find out more.
Content of Cyberpunk: Edgerunners
Secrets related to the Cyberpunk: Edgerunners animated series have been added and are to be discovered in Night City. They include new equipment and new features for the photo mode.
Arcade game: Roach Race
You can now play an all-new mini-game at Night City arcades, including those in Northside, Japan Town, and the Glen apartments. Climb the leaderboard to win special prizes, including cash and items! If you enjoy Roach Race in Cyberpunk 2077, don't miss the mobile version for > and >. However, remember that your records are separated between the in-game version and the mobile version.
Nibbles in photo mode
Now you can photograph Nibbles in photo mode! In photo mode, open the "Pose" tab and choose Nibbles in the "Character" part. Note that this option only becomes available after you invite Nibbles to V's apartment.
Gameplay
Inversion of the camera axis will now also be applied in photo mode.

Increased camera rotation angle in photo mode from 60/-60 to 90/-90 degrees, allowing vertical shots to be taken.

Added an option to modify V's face and body in charcudocs.

V will no longer fidget continuously on the character creation screen.

Fixed a bug where it was impossible to take loot from drones.

Fixed a bug where it was impossible to take loot if it was completely or partially obscured by foliage.

Fixed the reaction of NPCs being jostled.

Fixed a bug where panicked NPCs would remain inactive or crouch instead of raising their hands using an intended animation.

NPCs stunned or knocked down while firing will now continue to fire randomly.

Adjusted some vehicles for the new Burn Out mode added with patch 1.5 and improved settings for many others.

Added a new 4x4 version of the Thorton Colby called CST40.

Fixed a bug where vehicles would reverse when braking at low speed.

Fixed a bug where disconnecting from a hotspot shortly before the start of the hacking minigame would end the minigame with the hotspot active, allowing you to connect to it at any time. new.

Fixed a bug where the biomonitor would not restore health in some cases.

Fixed a bug where the burn effect would reduce the player's HP very quickly if the NPC applied the effect while using Sandevistan.

Reduced the sell price of the Target Analysis module and changed the number of components required to craft it.
Weapons
Changed the stats of the iconic Sting Knife. Now attacks against poisoned enemies will have a 100% chance to inflict bleeding. Attacks against bleeding enemies will have a 100% chance to poison them.

Reorganization of weapons in the Long Blade category:

- The chef's knife goes into the Knife category.

- The tomahawk is no longer a blunt weapon, but a blade and joins the new Ax category, just like the new Claw axe.

- The machete and the koukri move to the new Machete category, where they join the new Razor machete.

Replaced the standard cleaver with an iconic version. If a player had a cleaver, it will be replaced by a knife. If a player had a cleaver crafting recipe, they will receive a knife recipe with the same rarity level.

Balanced sniper rifles. Now, sniper rifles should be able to kill enemies with a single bullet only after the player has invested in this type of weapon. Overwatch Sniper Rifle damage decreased. The Nekomata sniper rifle will now be easier to wield while charging.

Reduced the price of the Slaught-O-Matic Kinetic Pistol sold in Vending Machines.

Sir Orchardhelper will now have a new iconic effect, increasing damage against NPCs hit in the face. Power attacks will also have a chance to stun enemies. The controllers will now continuously vibrate while using this weapon.

The O'Five Sniper Rifle will now have a new iconic effect, causing larger explosions that can set targets on fire. The more enemies there are on fire, the more significant bonuses the player will get (chances of inflicting a critical hit and reload speed). This weapon will now have a unique scope and will require a Constitution of 20 to use.

The Disunity is Strength Assault Rifle will now have a new iconic effect. Its bullets will now have a higher chance of missing the target, but can explode generating toxic clouds, which will surely poison nearby enemies.

The Yinglong submachine gun will now have a new iconic effect. The chance of causing EMP explosions has been increased significantly. Magazine sizes have been increased to make it easier to wreak havoc with EMP blasts.

Removed scope slot from Technical Sniper Rifles (M-179 Achilles and Widowmaker). If the player owned one of these rifles and added a scope to it, it will be removed and placed in inventory.

The return time of the different types of knives will now be indicated in their tooltip.

Fixed a bug where Skippy was dealing extremely low damage with saves made while playing with patches 1.3 and 1.31.

Fixed a bug where it was possible to buy/craft ammo after reaching the ammo limit, resulting in wasted money and components.

Fixed a bug where Mantis Blades with damage mods emitted blinding lights when used.

Melee quick attacks will no longer apply status effects from the currently equipped and drawn weapon.
Advantages
Added new poison perks: Corrosive Poison and Critical Antidote (Ninjutsu skill tree) replace Precipitate the Inevitable and Neurotoxin perks respectively.

Fixed a bug where the Weapon Taming perk was not working with the JKE-X2 Kenshin and DR-12 Quasar pistols.

Rebalanced the Long Range Shot perk. Now it grants bonus damage only up to a certain distance.

Fixed a bug where using a component with a quest tag to craft an item would not cause it to be removed from inventory if the player had the Ex nihilo perk.
Quests
Added additional secrets to discover in Night City. Due to technical difficulties, this change is not available on previous generation consoles.

Implemented various small fixes for interactions in V apartments and hideouts.

V will now sleep in a bed for the duration set by the player.

Automatic Love - Fixed a bug where Lizzie's Bar was closed during normal opening hours.

Dream On - It is now easier to use the ventilation shafts to climb to the roof from the secret control room.

Epistrophy: The Glen, Epistrophy: Badlands - The quest will now fail if the player destroys the Delamain.

I'll Fly Away - Scorpion's car will no longer be affected by bugs while driving down the ramp.

Tapeworm - Fixed a bug where the cough animation would play with a delay, causing visual issues.

The Ballad of Buck Ravers - Karim's Samurai Items are once again available at the Cherry Blossom Market anytime after the quest is completed.

The Heist - Fixed a bug where eliminating enemies with a quick hack could cause the optional objective "Waiting for an opportunity to neutralize the guards" to persist. until the end of the quest.

The Hunt - Fixed a bug where saving the game became permanently impossible after the sensory dance sequence.

The Gathering - Fixed a bug where leaving in the middle of a quest could cut out all combat music.
open world
Contract: Freedom of the Press - Fixed a bug where Regina's subsequent quests would be blocked if Max died during the contract.

Contract: It's Getting Hot... - Fixed a bug that caused enemies to spawn before the contract started and whose deaths prevented the player from using the coolant on 8ug8ear.

Contract: It's Getting Hot... - Fixed Wakako's car slowly driving away and then disappearing in front of the player's eyes.

Contract: Stolen Goods - Fixed a bug where it was possible to kill Rebeca before activating the contract, which blocked progress.

Contract: In Peril - Fixed a bug where it was possible to talk to some dead NPCs in the funeral home.

Contract: An Olive Branch - Fixed a bug where the quest was reactivated with the objective "Speak to the man in the chest." if the car with Alex Pushkin exploded.

Contract: Bad Loser - Fixed incorrect NPC reactions after starting a fight in Kashuu Hanten Bar.

Contract: Trevor's Last Ride - Fixed a bug where Trevor's body would not appear in the freezer.

Fixed a bug where Psalm 11:6 was not part of the loot when doing a suspected criminal activity minor job in Northside.

Added the Polycarbonate and Nano-Cloth Techie Harness (Top of the Techie Set) to the items that can be obtained as loot in the world.

Added Hard Rubber Journalist's Light Shell Shoes (Shoes from the Journalist Set) to the in-world loot drop.

Readjustment of some radio information related to contracts. Therefore, there should be more radio information in the game.
Interface
Added a preview of items so that it is possible to see them on V before buying them.

Added an option to turn off radio subtitles in the Sounds section of Settings. Subtitles will be disabled by default.

Now, the tooltip of the items placed in the hideout will correctly indicate their monetary value.

Reorganized some options and categories in game settings.

Fixed a bug where save date and save name overlapped in the load menu for languages using double-byte characters (Korean, Simplified Chinese, Japanese, Traditional Chinese).

Fixed a bug where the number of equipment available for different slots was not updating after dismantling equipment.

Optimized inventory performance and vendor windows.

Fixed cases where a black rectangle could remain on screen.

Minor adjustments and improvements to the interface of various elements: character creation, crafting and message menus, tooltips and quest tracking system.

It is now possible to activate additional content from the Additional Content menu.

Fixed a bug where the number of available attribute points displayed on screen was incorrect after leveling up.
Visual
The neon rims of the motorcycles are now available in different colors.

Added new hairstyles in the character creation window.

Fixed cases where vehicles could appear misaligned with the road surface.

Fixed a bug where cars in traffic overlapped when slow HDD mode was enabled.

Fixed a bug where indestructible parts were floating in the air after destroying vehicles.

Improved dynamic resolution scaling.

Fixed a bug where the last bullet fired from a gun had no recoil animation.

Totalimmortal - Fixed the bug where the grass was clipping through the ground on the way to Yorinobu's office.
Audio
Added a weapon reload sound while carrying a body.

Improved knife throw sound.

Stadium Love - 6th Street party music will now be louder.

I Fought The Law - Fixed a bug where the battle music would never stop if the player triggered the fight with market bandits and then left the area without killing them.
PC Specific Changes
Adjusted graphics presets to provide higher quality graphics.

[Steam Deck] Fixed a bug where the dedicated config applied Ultra settings instead of setting suitable graphics settings.

[Steam Deck] Fixed a bug where the game would become unresponsive after attempting to change keymaps.
Console Specific Changes
[Xbox Series S] Added a new performance mode that can be enabled in Settings > Video > Graphics Mode. This mode targets a display rate of 60 frames per second in 900p with a dynamic resolution scale (from 800p to 1080p).

Brazilian Portuguese support for disc versions in Portugal (PlayStation codes: CUSA-16579 and CUSA-25194). For more information on supported languages, please see: Xbox, PlayStation.

Fixed a bug where switching from first-person to objective view caused a noticeable delay.

Fixed latency bug in Ray Tracing mode on next-gen consoles.
Stadia
Added missing hotkeys for "Toggle Walk" and "Sheathe Weapon" keys.
Various
Added compatibility with Razer Chroma.

Fixed temporary FPS drops when opening the map or inventory on PC and Stadia.

Arabic localization adjustments and improvements.
REDmod modding tools
The following changes only affect the PC version of the game once the REDmod DLC is installed.
Mod Users
Added -modded command line parameter to launch the game with mods. This setting also allows you to enable or disable mods using REDlauncher and GOG Galaxy.

Extended telemetry functionality to account for mod-related data.
Mod creators
It is now possible to load modified tweakdb.bin and .redscripts files.

It is now possible to load a mods.json description file for user-installed mods.

Added separate audio thread for audio mods.

Fixed bugs in memory allocation for TweakDB.

Added support for new mods folder. New REDmod compatible mods should be placed in the \Cyberpunk 2077\mods folder.

The game still supports loading old mods from the archive folder, but please keep in mind that they will not appear in the REDmod menu. New REDmod compatible mods should be added using the new mods folder for a better experience.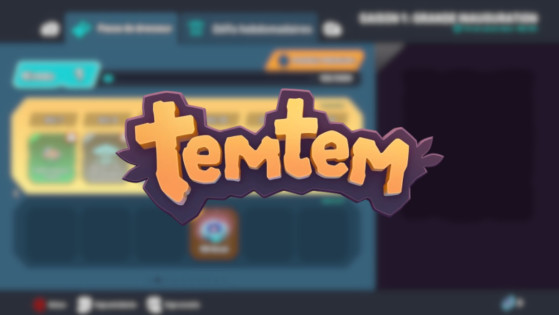 To celebrate the release of Temtem, the developers have implemented a Pass system: the Trainer Pass. And, wondering if it's worth buying? In this guide, we give you some indications so that you can make your choice!