Photo: LoL Esports
A few weeks ago, Ocelote had plunged into the drama G2 Esports by posting on his networks a video of him partying with Andrew Tate, a personality very controversial for his misogynistic and sexist positions. Not very inspired, the former Samurai boss had been strongly criticized for his bad taste line of defense.
Following his turmoil, the structure and he had decided by mutual agreement, apparently, to take some distance. At first, there was talk of an unpaid break of 8 weeks before a few days later, Carlos announced publicly to withdraw from his position as CEO . While G2 seems to have missed out on the VCT circuit (Valorant) because of this drama, Ocelote had become a little unwanted. This trend is confirmed by Riot Games, which after an investigation, decided to banish this essential figure from esports. What's weirder is that the ban duration is a bit dodgy.
Ocelote banned and invited to raise awareness
The official sanction of Riot Games is to be read in two stages. First, it should be emphasized that symbolically, the decision taken is significant. Ocelote has been banned from Riot Games stamped competitions, which obviously includes League of Legends but also other licenses like Valorant . This general ban is therefore to be taken seriously. It was clarified that the former boss of G2 had given a bad image by associating with a controversial personality. While he was a member of a structure linked to the European league of League of Legends, his actions rubbed off on the entire ecosystem, which harms the interests of Riot (Article 9.2.5 of the LEC) .
In addition to his decline and to be rehabilitated at the end of his sanction, the Spaniard will have to undergo training to raise his awareness. This training must be carried out within an organization independent of G2 and Riot Games.
A real sanction but a ridiculous duration?
A generalized ban is a real sanction, but when we look at the duration of the latter, we are bordering on the ridiculous... Carlos is indeed banned until November 13, 2022. He can therefore come back if he wants to. very quickly on the front of the stage, in just over a month. On the networks, many rose up demanding a harsher sentence. In the end, we are really not far from the original 8 weeks . It's quite incomprehensible when you look at the impact of the case.
Afterwards, nothing says that Carlos will make his return on November 13. G2 Esports may have an interest in temporizing to achieve the drama subsides and Ocelote redeems an image .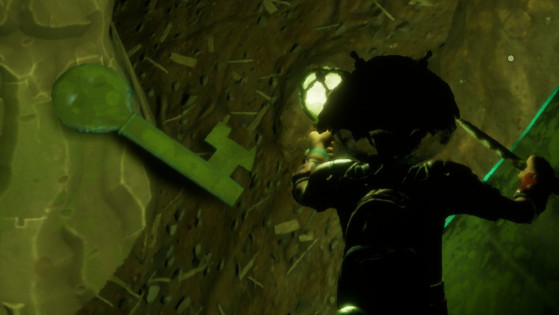 In order to open the treasure chest in the depths of the pond, you will have to find a key very well hidden in the darkness. Here is a guild walkthrough, with all the information you may need. A nice loot awaits you, with a Mega Milk Molar and a BURG.L Chip.