DAMWON Kia, T1, DRX and Gen.G will be looking to break a stat that over the years has become a real curse for LCK teams at the League of Legends World Championships. Strangely, the data linked to this "bad luck" concerns a team from the North American region, which did not qualify for this edition of the world: TSM.
Team Solomid, South Korea's best ally?
TSM is one of the historic teams in League of Legends, present since Season 1 and having won the hearts of thousands of fans, but in recent years it has been losing ground in the North American league. Since 2013, they have missed the most important meeting of the season on four occasions, all of them in the past five years. Out of the last five Worlds of League of Legends, four editions have been won by the LPL.
Each time the North American organization has participated in the event, an LCK team has won the Summoner's Cup. SKT T1 in 2013, 2015 and 2016, Samsung White in 2014, Samsung Galaxy in 2017 and DAMWON in 2020. On the other hand, if the team was not present, then the title went to an LPL team.
Difficulties in winning but also in performing well
Looking closer at the stats, each time TSM failed to qualify for Worlds, the LCK suffered a lot, and until 2021, only T1 had managed to reach the semi-finals while TSM was not not present . In the last edition, DAMWON Kia reached the final and was one map away from breaking this curse. History has nevertheless decided otherwise, and today the LCK has still not won the Worlds without TSM being present.
With Worlds taking place this year in North America , the curse may well be broken. Already because the public will not be able to help chanting TSM, TSM, recalling one of the oldest memes around esports on LoL . Even if the team will not be present, the soul of TSM will be there . To return to a more down to earth analysis, with its 4 teams qualified for the quarter , South Korea is equipped to have a good tournament. They will have at least one team in the semi-finals , as Gen.G. will meet DAMWON. However, their journey could end there. It 's hard to pick a favorite between DRX and EDG , and if T1 is a slight favorite against RNG, a Chinese win wouldn't be surprising . But on the other hand, a scenario where three LCK teams meet in the semi-finals would also not be a big surprise , which would put them in an optimal position to stop this marabout .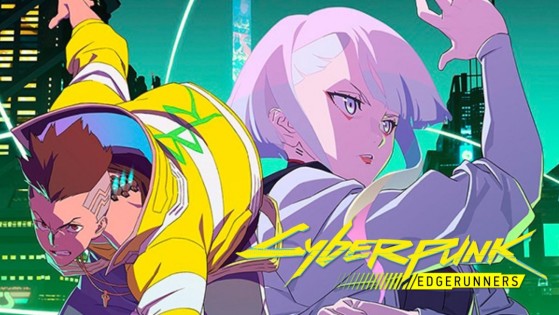 There's a new side to Cyberpunk Edgerunners! In an interview for Famitsu, one of the producers of the hit anime series reveals that a season 2 would not be in the plans of CD Projekt Red. What demoralize the fans of the production…