With the impending arrival of Pokemon Scarlet and Violet , The Pokemon Company has announced its intention to ban players who abuse the trading system and use modified data.
Zero tolerance for Pokemon pirates
The Pokémon Company said in a new posting on the Pokémon website that players involved in altered data trades could be banned from major games in the franchise and certain storage services like Pokémon Home .
"We have confirmed that some users have played the Pokémon series and Pokémon Home with illegally modified data," the statement read. Unauthorized data modification may cause software and application malfunctions. .
"We will take the following actions against users who cause inconvenience to other users, such as those who trade modified Pokémon, or those whose actions are deemed inappropriate from an operational standpoint."
Trainers who use "Altered Data" could face penalties such as restrictions on online play on all Pokemon titles, restrictions on using trading features in Pokemon Home, or outright suspension of Pokemon Home.
How to tell if you have unknowingly modified Pokémon
The Pokémon Company clarified that players who received some of these "hacked" Pokémon without their knowledge will not be banned. The ruling will only apply to those who frequently engage in this behavior.
There are ways to check if a Pokemon is illegal: if the Pokemon has different attacks than usual, for example, it's probably modified. The same for an ultra rare Pokémon like a legendary shiny.
Illegal Pokemon are traded using a combination of Discord bots and the Pokemon Showdown website, which allows players to add any Pokemon they want to their games. Unfortunately, these practices can cause problems like corrupt backups or data loss.
Pokémon Scarlet and Violet will be available on Nintendo Switch on November 18.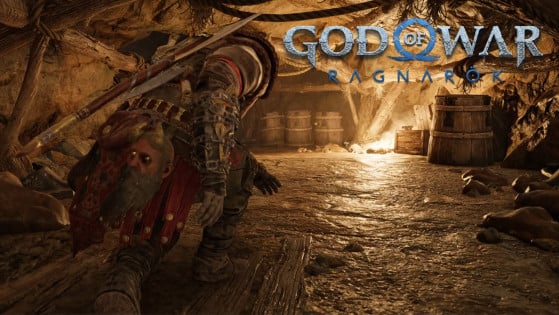 It is not necessary to have reached the end of this God of War to return to the Core areas and the Jarnsmida Mines of Svartalfheim. All you need to do is complete the Forging Destiny chapter to create an alternate path with your new tool.