Courageous budding Paldea trainers, constantly farming new rare items, this should give you hope. A lucky player has just collected a loot that everyone is jealous of and which has made fans of the license dream!
You should play the lottery!
As all seasoned Pokémon Scarlet and Violet players know, Secret Spices are rare delicacies that, according to Pepper, would immediately perk up those who consume them. They are thus the object of covetousness as they can be the central ingredient of balanced recipes, such as good sandwiches for example.
Secret Spice shards are guarded by Dominant Pokémon, which are larger and more powerful than other Pokémon and make these foods even harder to obtain. As you will have understood, obtaining just one of these secret spices is already a feat. However, a player shared his huge stroke of luck on Reddit: he obtained 5 secret spices by capturing a Blossom.
Under the Reddit post, users are totally in shock and urge the lucky owner of Leuphoria to play the lotto. As a reminder, these spices are most of the time only available in high level raids and the chance of obtaining them is around 2 to 3%!
On top of that, players only get one Spice per captured Pokémon on average, as shown below.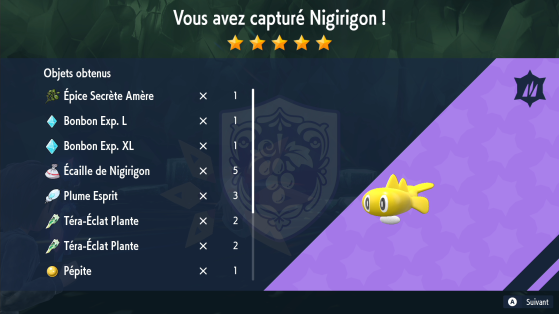 A real success for the game
Since its release on November 18, the Paldea region seems to have all fans of the license in agreement. Despite a few bugs and other graphical hiccups, Pokémon Scarlet and Purple continues to break records around the world, so much so that it's often described as the best Pokémon game of recent years.
For comparison, Scarlet/Violet has sales 25% higher than its last big brother Sword/Shield released in 2019, 56% higher than Legends Arceus and 70% higher than Pearl/Diamond! Finally, it is quite simply the most pre-ordered Pokémon game of all time in Japan. Enough to prove it once and for all: this latest opus is a hit and undoubtedly marks the beginning of a new era for Pokémon games.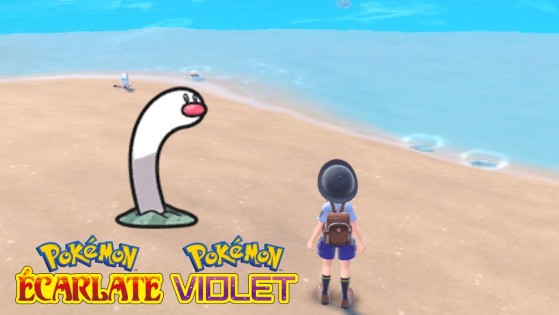 Here is all the information about the new Wiglett Pokémon from 9G. Where to find it in Paldea, how to evolve it and what is its shiny form on Pokémon Scarlet and Violet.