Since its release more than a week ago, the latest opus of Nintendo's legendary license continues to be talked about. Despite some graphical hiccups and other bugs, Pokémon Scarlet and Violet are already establishing themselves as a classic: the two versions have sold 10 million copies worldwide during their first three days on sale, including the versions physical and downloadable.
But while the Paldea region seems to have everyone in agreement, one of the three adorable starters is debating...
Fuecoco too strong?
Fuecoco is the fire starter of this ninth generation Pokémon. This Fire Croc Pokémon likes to go at its own pace and is quite laid back. The creature is supposedly slow but has charmed trainers with its cool attitude and apparent good humor. Despite looking like an innocent little creature, Fuecoco is a real threat. Thanks to his fire attacks which are supplemented with some ghostly abilities as he evolves, he seems to annihilate all those who oppose him.
It was a user by the name of @pChalTV (PokemonChallenges) who caught the attention of aspiring trainers when he noticed that his Nuzlocke runs were way too easy with Fuecoco. A Nuzlocke is a run that consists of catching only the first Pokémon that appear in each area. During combat, if one of the creatures is knocked out, it is considered unusable again and must be removed from the team. A real challenge, which according to Pokémon run expert @pChalTV is far too simple with Fuecoco on the team.
In your opinion then, is Fuecoco much too strong or not?
The community's favorite starter?
When choosing a Pokémon starter, appearance is important, but so is type. Some players will have a particular fondness for a specific type, no matter how small the creature looks. Since the starters were unveiled on the occasion of the 26th anniversary of the license, the Pokémon Cat has capsized the hearts of the entire community... or so we thought. It was then that an improvised poll of Pokémon France teams on Twitter proved us the opposite. In the latter, Fuecoco emerges as the big winner and therefore becomes the official darling of Pokémon Scarlet and Violet trainers .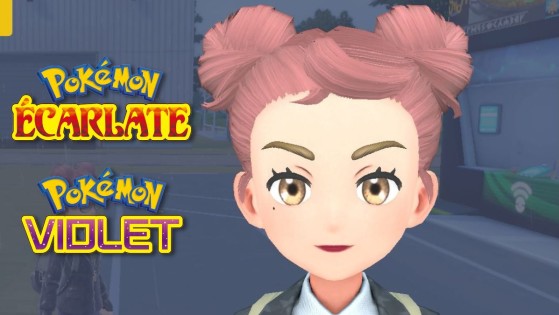 Do you want to makeover on Pokémon Scarlet and Violet? Here are all of the options available to you, how to access the customization menu, and where to buy fashion accessories to make your trainer or trainer look like no other in Paldea.