Since its release on November 18 on Nintendo Switch, Pokémon Scarlet/Violet has seduced players around the world. With a whole new map to explore, a new generation of Pokémon and an ultra-developed plot, Game Freak seems to have found the recipe for success. Despite some graphic hiccups and other bugs, this latest installment of the legendary license is already establishing itself as a classic and will undoubtedly mark a new era for Pokémon games.
But while Pokémon Scarlet and Violet are a hit, players have noticed a detail that could greatly disrupt online battles...
The same seed for all fights?
Here is what we discovered several budding trainers, very disappointed that online battles on battle stadium are so predictable. Indeed, the seed used for the RNG (Random Number Generator) is the same for each fight. For example, if an ability misses its target on turn 1, it will do so every fight, under the same conditions. Thus, the clashes are much less random than the players hope and this leads to many excesses.
The strategic impact of this system could be colossal and many fear that it will impact online battles: between cheating and totally catastrophic ranked, the risks are numerous. The system has so far only been spotted on Battle stadium (online fights "between friends"), the trainers hope that the seed in question will not apply to ranked clashes.
"Oh oh. Pokemon Scarlet/Violet Battle Stadium currently uses the same seed RNG for every battle. This allows us to choose abilities to make sure some like 'Sheer Cold' always hits!"
Don't get impatient for Pokémon battle fans... the ranked match will supposedly be available in December. At least that's what the Game Freak/Pokémon teams announced without specifying an exact release date. We therefore know that this mode in ranked battles will be more or less similar to that present on other versions such as Pokémon Sword and Shield. Thus, it will be divided into several categories, the highest of which will go up to the Master Ball rank.
During these clashes, you will test your skills against Trainers from all over the world. Your rank will depend on the results of your fights, and it will also be used to define your level. If you manage to reach the Master Ball level, namely the highest level, you will have a chance to prove your talent to the world during intense Pokémon battles.
Like many trainers ready to battle it out, we can't wait to see what these ranked battles have in store for us. One thing is certain, the competition will be there and the confrontations are likely to be explosive!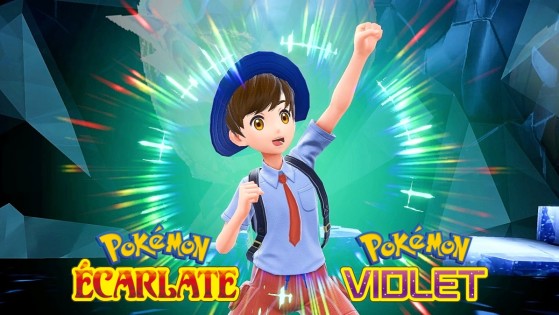 Pokémon Scarlet and Violet have many mysteries, but there is one that is talking about it on the networks. Some players around the world say they have observed a strange phenomenon: PokéBalls embedded in the ground. But then, is it a bug or are they hiding something else...?