Only a few days after a very special event that allowed many trainers to get their hands on an exceptional Charizard with an insignia and the teracrystal Dragon type, it seems that another event is coming soon in Pokémon Scarlet and Violet!
Teracrystal 4 and 5 raids for Tyranitar and Salamence in Pokémon Scarlet and Violet
The news was given recently, Pokémon Scarlet and Violet will soon host a brand new event featuring two dragons well known to fans of the license: Salamence and Tyranitars .
These two dragons (a way of speaking for Tyranitar who does not have this type) will be the centerpieces of a brand new teracrystal raid of 4 and 5 star difficulty .
Be careful though, it is important to note that Tyranitar will only be available in Pokémon Scarlet and that Salamence will be available in Pokémon Violet.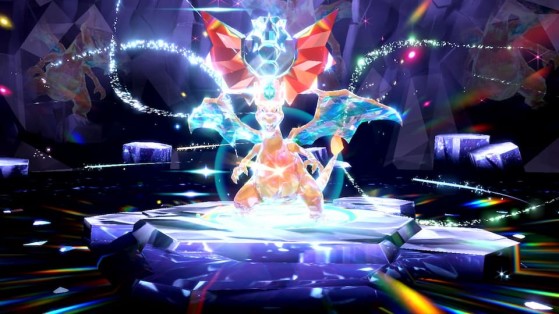 When and how to participate in the Salamence and Tyranitar event
First of all, the event will only take place for a weekend so if you wish to participate, be sure to be present between Friday December 9 at 1 am and Monday December 12 at 1:59 am ( Paris time)
To participate in the event, you will of course need to have unlocked the Poké Portal which allows you to update your News and thus be eligible.
Similarly, you will need to have advanced far enough in the game's story to be able to access the raids. Not too much to worry about in terms of difficulty, 4 and 5 star raids should be easily beaten even for players who have not finished the game.
If you haven't unlocked these two features yet, don't panic it will take you less than two hours, even taking your time to complete the story quests to get them.
It's also important to note that you can use the multiplayer raids feature even without purchasing a paid Nintendo Switch Online subscription , so you won't miss the event.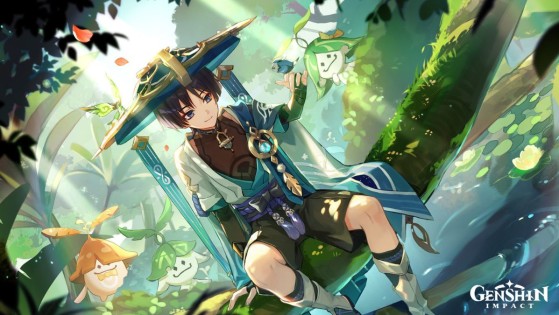 No drip marketing for today, but Hoyoverse still spoils us with a farandole of free primogems to capture, via web events in particular. Indeed, two opportunities are offered to us; one to celebrate Scaramouche, the other for Genshin Impact's future TCG!