While Europe, North America and South Korea have already made big announcements for the 2023 season, the LPL has remained relatively low key . The only big news that had been given, concerned the departure of Viper , who left EDG to return to LCK at Hanwha Life Esport. On his stream, Doinb had hinted that Ruler would be joining the LPL , which was confirmed that night.
JD Gaming, the new favorites?
JD Gaming have struck a blow in this transfer window. The team has strengthened for 2023 by welcoming Ruler (ex Gen.G.) and Knight (ex TES) . At the end of November, the structure also announced the extension of Kanavi's contract . Although its base roster has not yet been fully formalized, it would currently be composed of: 369 (topplane), Kanavi (jungle), Knight (midlane), Ruler (ADC) and Missing (support).
She would therefore keep her very strong topside, with 369 which is one of the best toplaners in the LPL , while strengthening herself on the botlane with the arrival of Ruler. At the midlane level, Knight's profile is a little more interesting than Yagao's for a team that wants to focus on lane dominance. In terms of individual statistics, Knight was better than his rival in the Summer Split, although the level gap between the two players is not phenomenal either.
Top Esports, a solid foundation!
There have been fewer arrivals at TES , which have managed to extend two of their out-of-contract players. Tian and JackeyLove will continue to wear the club's colors in 2023 , with Wayward and Mark whose contracts had not ended, this means that four of the players will already be used to playing together. To make up for Knight's departure to rivals JDG, TES chose Rookie . The choice is far from uninteresting, especially that Rookie, who had an excellent season at Victory Five .
Although the latter were not among the favorites at the start of 2022, the V5s managed to play spoilsport during the regular seasons , finishing first in both splits . Unfortunately the team never managed to convert the try during the playoffs, winning only one BO5 on the season . Even if Knight was the best midlaner last season in terms of stats , Rookie had nothing to envy in terms of level of play . TES will therefore most likely be a strong contender for the championship title.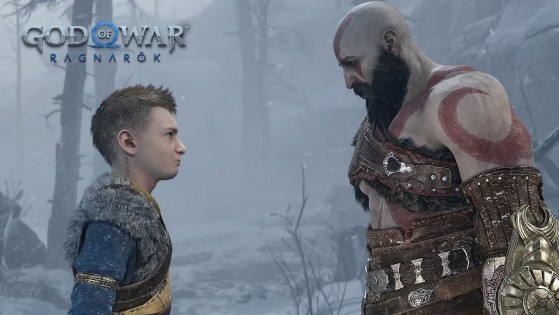 While the adventures of Kratos and Atreus seem to have wowed gamers around the world, a famous American actor has expressed his love for God of War Ragnarök. The license of the Santa Monica studios, it is validated according to this actor of Stranger Things!