At the 2022 Esports Awards , photographer Colin Young-Wolff was presented with the award for Esports Photo of the Year . The shot is incredible, and allows you to feel all the emotions that attack the different players at this precise moment.
In context
This photo was taken after the fifth round of the final, lost by T1. The players then realize that they have just lost the most important game of the year, even for some, the most important game of their career . If not everyone expresses their distress in the same way, their emotions remain more than legible.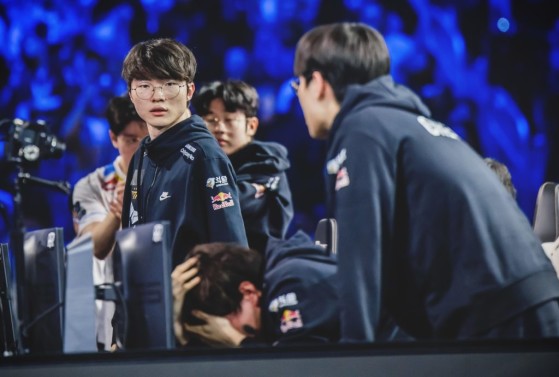 We see Keria being collapsed in tears in the foreground . The player was both assailed by the distress generated by this difficult defeat, because T1 still made some mistakes in this game, but he also had to be a little happy for his former teammate Deft, captain of the opposing team. In any case, the emotions are too strong and the player needs to hide a little in his sleeve, the time to pull himself together. Above him is Oner the team's jungler who tries to comfort him. Oner was probably the T1 player who had the most positive impact for the team in this final round , and the fact that he manages to contain his own emotions to comfort his teammate shows his strength of character.
In the background is Faker, staring blankly . The legendary T1 mid laner may be the one whose feelings are hardest to suppress . If it is very hard for his teammates who have lost two world finals this season (MSI + Worlds), for Faker it is the third consecutive one counting that of 2017 . In 2019 and 2021, he had failed in the semi-finals of the Worlds , and it was perhaps he who wanted to win this match the most, for himself, but also for his fans whom he hates to disappoint.
Not a first for Faker
This isn't the first time a photo featuring Faker has won the esports photo of the year award. It had already happened in 2017, where the photo showing him in tears after the final had gone around the world . No doubt the League of Legends star would like the next time a photo where he appears wins a prize, it is to show his joy after a victory.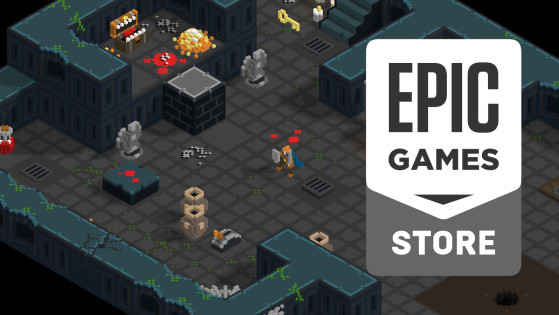 Find the list of free games currently available for download for the month of December 2022: list updated weekly. Epic Games Store does not change its good habits with a game per week which will thicken your library a little more, every Thursday at 5:00 p.m.