Starting with patch 9.17, Riot introduces the Eternal system. According to the /devblog post on the website of League of Legends, this new champion-based achievement feature will let players showcase their accomplishments on their favorite champs! The Eternals will bring new objectives with new personal best high scores for each game, and will also highlight specific actions on champions — successful grabs for instance.
What's up with all the statues?
Each Eternal will be associated with one Runeterran god. Here's a breakdown of each Eternal and the accomplishments they represent:

The Warden
• Controlling champions in fights via CC
• Sample Champions: Sejuani, Nunu

The Protector
• Damage / CC mitigation via tanking, shielding, or prevention
• Sample Champions: Braum, Shen

The Empress
• Superior micro / macro; flawless play or decision-making
• Sample Champions: Fiora, Ezreal

The Guide
• Enabling teammates to make plays and stay in the fight
• Sample Champions: Soraka, Sona

The Warrior
• Harm in the most brutal, straightforward way possible
• Sample Champions: Mordekaiser, Darius

The Trickster
• Deceitful, manipulative mind games
• Sample Champions: Shaco, Teemo
Why create this new feature?
"Every couple months, we send surveys to players all over the world asking what types of new personalization features they'd like to see in League. One of the top requests is always for champion-based achievements. We decided to explore what we could do in the space, knowing that we'd have to push through some challenges. Not only is it tricky to add meaningful achievements for 140+ champs, but we also wanted to push the envelope on what this kind of game system could deliver for League." (Source)
After a lot of exploration, we landed on a few core goals that we wanted to hit:
Provide players a way to show off their achievements in and out of game

Give players a new progression system beyond Mastery and Ranked

Reward players with unique perks for their success
How does it work?
Eternal will work with milestones, and reaching one will upgrade your Mastery Emote with flames and special effects.
In case you still have questions regarding the Eternals feature, Riot just created a FAQ, so feel free to make your interrogation there!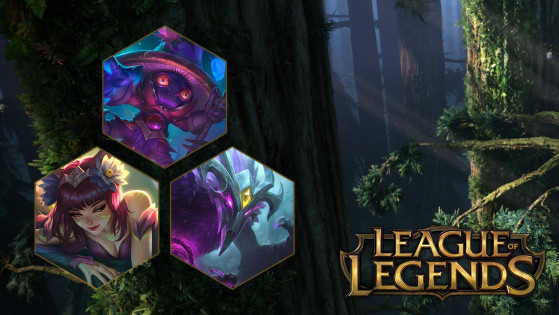 The Elderwood family leaps from the shadows of their ancient forests and lands into the Rift! Starting with patch 9.17, Ahri, Nocturne, and Veigar will add this new themed skin to their collection.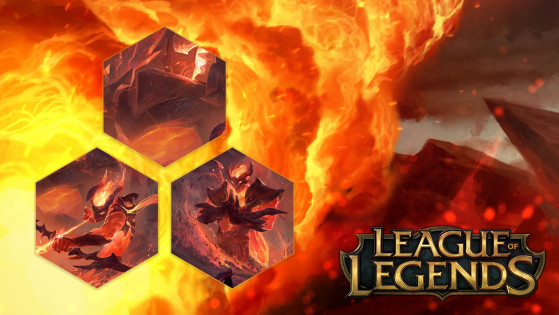 The Infernal family makes its return within the Rift! Starting with patch 9.17, Galio, Shen, and Varus will have the possibility to wear flames and horns!