As everyone knows, money is crucial and even more so in the world of communication and sport or esport shows. This money is brought in by sponsors, among others. Coca-Cola, Toyota, State Farm, T-Mobile, Kellog's and Bud Light have more recently become advertisers in the Overwatch League.
While these advertisers were necessarily kept regularly informed of the league's performance on a confidential basis, Blizzard commissioned — and published to the general public — a study of the audience for this Season 2 from Nielsen. The latter, renowned for its complete data and in particular concerning traditional sport, issued its verdict a few days ago (source).
Increased audiences
The verdict is in: the 526 hours of competition in the first 4 Stages de l'Overwatch League showed a clear increase in the AMA which increased by 18% compared to Season 1. The exact figures are 313K viewers on average for each minute of live coverage. The peak of viewers was reached in Stage 3 Week 5, with 466K viewers per minute — an increase of 86% compared to Season 1. We can probably associate this attendance to the fact that Shanghai Dragons was in Playoffs winning Stage 3 and that Asian countries are major consumers of this kind of show.
While the figures previously announced include all viewers worldwide — Twitch, Huya, Zhanqi platforms and more "mainstream" channels such as ABC, ESPN or TSN — popularity has also increased among American viewers with 95K viewers per minute for this country alone — +34% compared to Season 1. It is also important to note that the competition is considered to be the fastest growing league in the 18-34 age group in the United States.

A promising future
According to Pete Vlastelica, the new Commissioner of the Overwatch League and Executive Chef of Blizzard Activision Airport, "The Overwatch League is profitable this Season 2". Good news for a model that is still young and only just finding its marks. Indeed, 8 new rosters were added to the league in 2018-2019 and homecomings games will be held in 2019-2020. All this should encourage other advertisers to knock on the door if necessary. The last question that remains outstanding is: who will win the greatest success of this Season 2 on stage? The final answer will be on September 29 at the Wells Fargo Center in Philadelphia.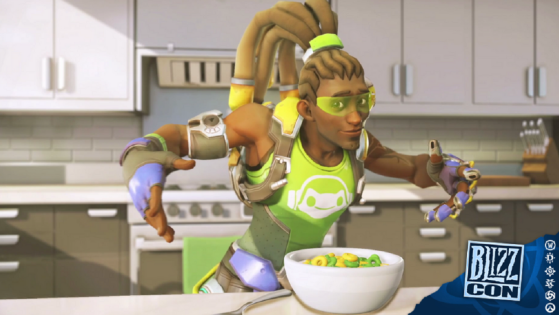 overwatch-esports
List of Overwatch League sponsors expands with The Kellogg Company
The Kellogg Company — which had already worked with Blizzard to create the Lucio-Oh's breakfast cookies — has just been announced as a new sponsor for the Overwatch League.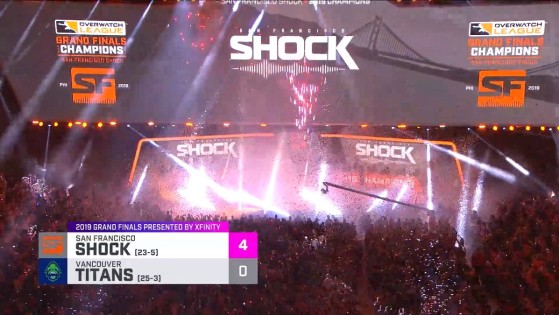 overwatch-esports
Season 2 of the Overwatch League ended in a 4-0 San Francisco Shock victory over the Vancouver Titans — who were simply unable to do anything to counter Sinatraa and his teammates. ChoiHyobin took home the MVP award for best player in the Grand Finals.