The League of Legends World Championship kicks off in a matter of days, yet the LCK side have dropped a pretty surprising piece of news — which is sure to impact the team on their debut showing on the Worlds stage.
The organization didn't give an explanation on the departure, and no name was mentioned regarding a successor.
cvMax joined Griffin in 2017, the same year the organization started its journey in competitive League of Legends. From League Champions Korea to Worlds, he was without a doubt one of the architects of the young team's success.
Griffin qualified for Worlds as second seed for Korea, which means they jump straight into the Group Stage. The first match will see them face G2 Esports, one of the tournament favourites, and we can't help wondering just how much the departure of their Head Coach will affect them.
Will Griffin manage to beat G2 without cvMax? We'll find out on October 13!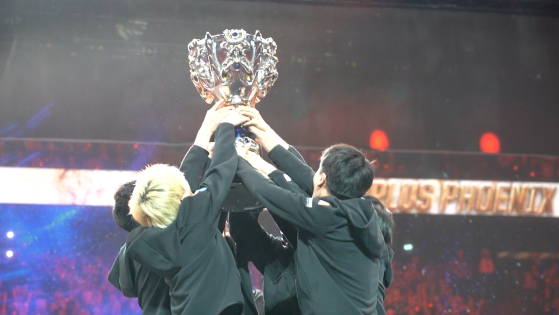 lolesports
It's D-Day! The League of Legends Worlds 2019 Grand Finals just ended with the win of FunPlus Phoenix. G2 Esports failed to achieve the Grand Slam, and lost 0-3 while facing the LPL champions.