An even larger team of developers have gathered for Diablo 4's World & Lore conference to present many facets of their next game. Unfortunately, as expected, there were not many big additional revelations, just a few reminders of lore, and the presentation of concept arts from the world and monsters among others. Some more interesting information was revealed at the end in the Q&A session.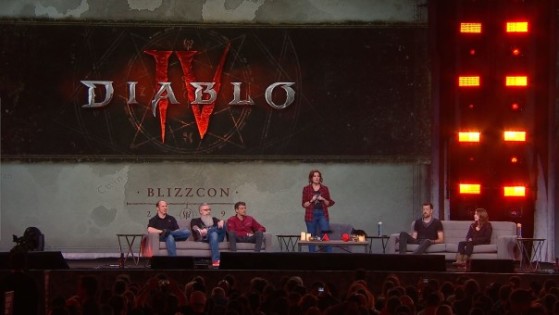 Atmosphere & tone
The developers want to bring back the particular atmosphere of Diablo. They want the story to be more down-to-earth than in Diablo 3. There would be about a hundred villages or equivalent places where you can talk to villagers and inhabitants. There is no question of politics, kings or high fantasy. These are human tragedies. Then you're going to kill demons.

The story is told visually, with small details, monsters and blood. The game loop is simple, people have a problem, the hero goes on an adventure, and he faces something evil like the blood archbishop. Let's hope that the bosses will be less talkative than Diablo and Azmodan in Diablo 3.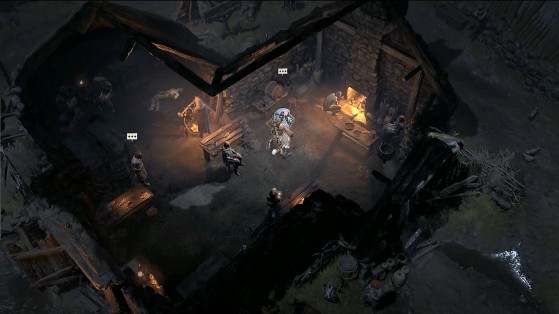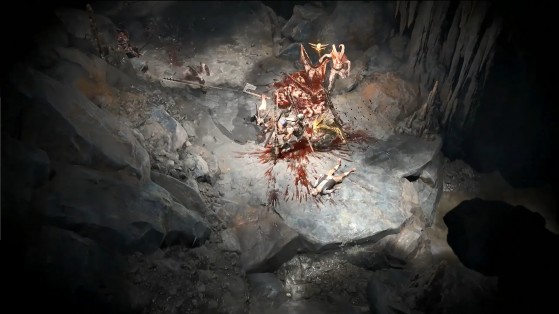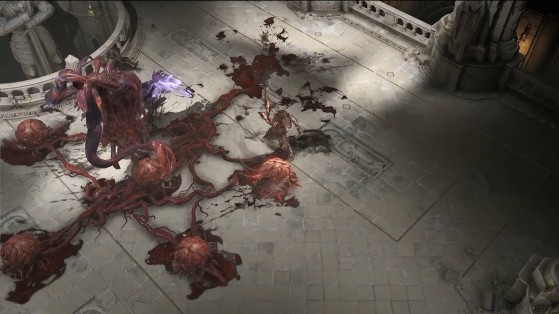 Story
The essences of demons were released from the Black Soul Stone at Malthael's death in Reaper of Souls.

Malthael's genocidal campaign devastated the world, and created a power vacuum. That's where Lilith comes back, who is named the first mother. For the record, she conspired with the angel Inarius to steal the Stone World and create Sanctuary, then she helped to give birth to the Nepalese.

The adventure resumes decades after Reaper of Souls, in a devastated and chaotic world.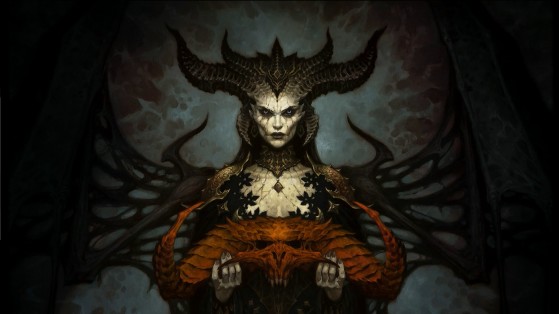 Building the world
In Diablo 1, there was only Tristram and the dungeon.

In Diablo 2, the world was already much larger, with a map and waypoints for quick travel.

In Diablo 3 the map is larger, and waypoints are always used to move around. But the map was always cut into sections separated by a long distance, and which are not physically connected.

For the first time, in Diablo 4, it is a single continuous map that covers a large part of the Eastern continent. Sanctuary is far from being fully covered however, the least we can say is that developers have room for soot.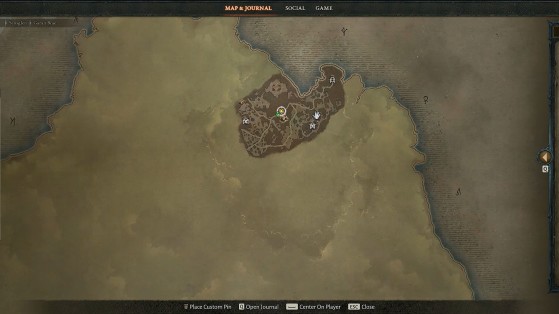 Regions
The section of the continent covered by Diablo 4 is divided into 5 main regions, which are large and full of different sub-areas.
Scosglen: This is the Zone in the demo. Ancient land of the druids. It includes deep forests, wild rocky plateaus. Monstrous creatures. The survivors are grouped in villages.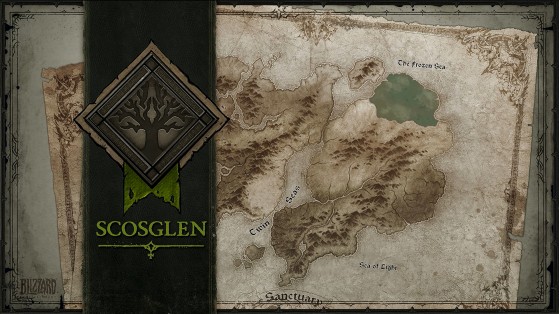 Dry Steppes: Groups are trying to seize power in these dry lands. Lilith's return feeds human ambitions and dark impulses, leading to cannibalism to develop their powers...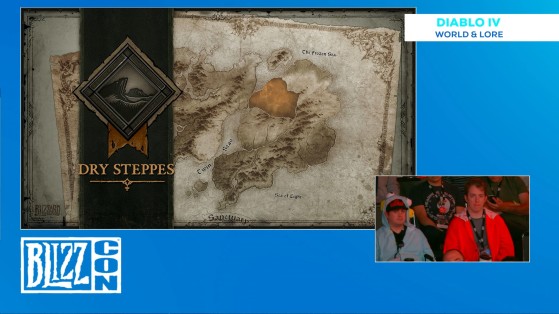 Fractured Peaks: Snow-covered and Gothic mountains in which evil has been watching from the darkness.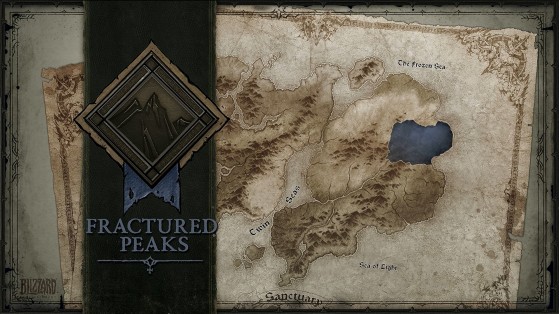 Hawezar: A swampy and deadly area. Full of poison, madness and dark magic. There are many bets, criminals, as well as giant snakes.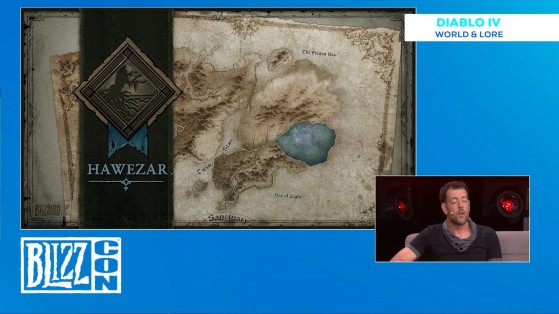 Kehjistan: What remains of what was once a larger empire. The last stronghold of the Zakarum religion. Many events in Diablo's history have taken place here, such as the war of sin. It is therefore a central point for the forces of evil who attempt demonic invocations. Everyone here has lost hope.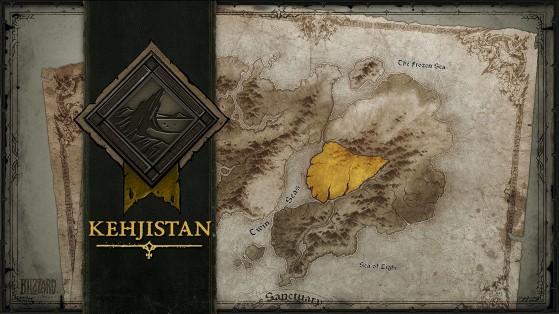 Monsters
Drowned: New monsters who have always been a threat. They are legendary monsters, the terror of the night, who attack ships and coastal residents to drown their victims. Now they attack, and they infest the coasts directly. They have a theme related to the sea and water.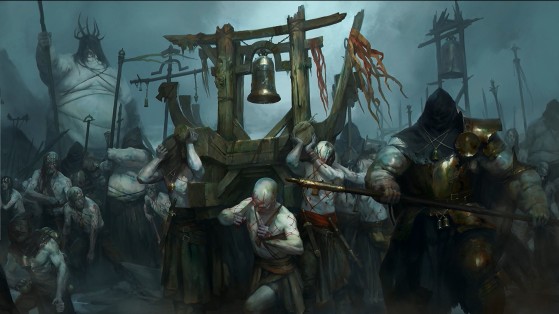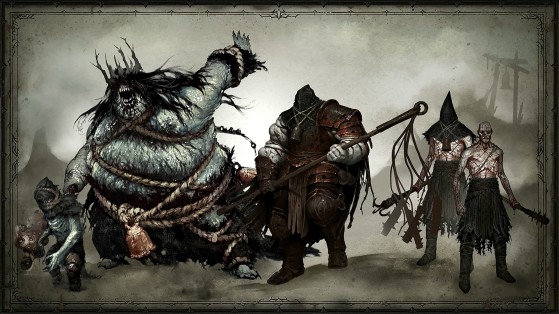 Boss: Ashava is a monster that sleeps under the surface and can come to the surface to devastate everything. It represents the fact that the danger is never far below the surface.
Duriel, the lord of pain: His fight is reminiscent of Diablo 2's, it takes place in a small space, while enriching it with giant and dangerous maggots in addition. He gains new abilities, such as catching you with your mouth in front of his stomach.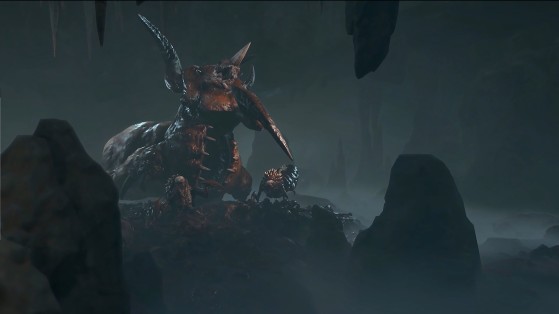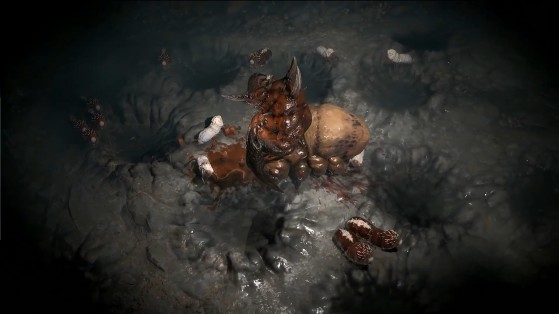 Andarielle: Another primordial demon, and the boss of Diablo 2's Act 1 will also be back.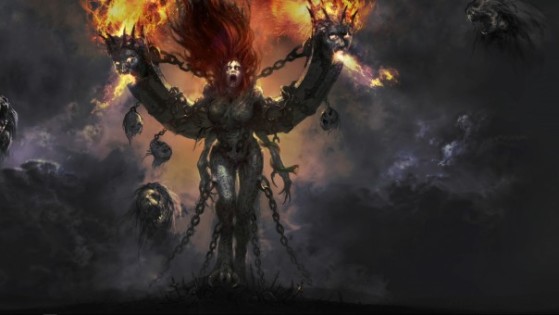 Questions & Answers
The angel Inarius, Lilith's former companion, has been in the same place for 3000 years, where he was tortured by Mephisto. There seem to be spoilers related to his situation.

The Heavens have closed their doors and are not giving any sign of life.

The world itself is fixed, it is not generated randomly. However, there are randomly generated pockets on the surface and in the dungeons.

All the demons trapped in the Black Soul Stone will return individually. It is therefore to be expected that other primordial demons will return in addition to Duriel.

Tyrael's situation is kept secret.

Many monsters and iconic bosses will be back.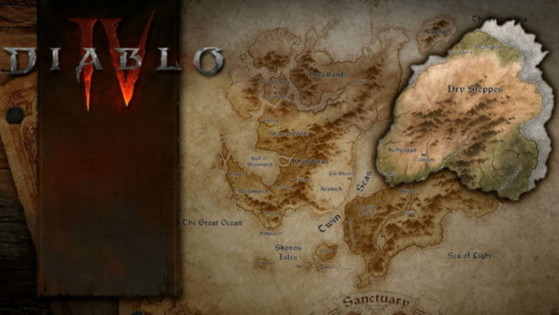 blizzcon
Unveiled at BlizzCon and via the official website, Sanctuary's map promises to be larger and more interesting than in previous games, as it will be an open world. Discover the different zones and environments that you will need to explore before you go and face Lilith and her demons.