Photo courtesy of Riot Games
The League of Legends window transfer officially started!
The first big announcement that just came out during the ESPN Esports Free Agency Show is the transfer of Hans Sama to Rogue. The French ADC — and emblematic figure of Misfits since 2016 — is leaving the structure after a disappointing season where the team finished 8th at the end of the Spring Split and 9th at the end of Summer.
Hans Sama will be working in the botlane with Vander who just renewed his contract for two more years. It remains to be seen what will happen to the rest of the team, which is mainly composed of rookies, but if nothing else changes, Rogue is likely to be a good contender in playoffs with such a promising line-up on paper.
The Rogue team for the moment:
Toplane: Finn
Jungle: Inspired
Midlane: Larssen
ADC: Hans Sama
Support: vander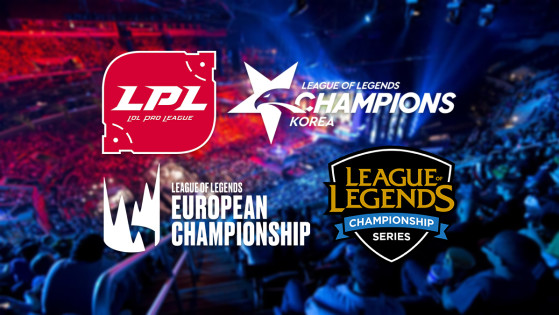 lolesports
The 2020 Spring Split window transfer officially begins on November 18! LCS, LEC, LCK, LPL — we gather all upcoming changes and transfers for the next League of Legends competitive esports season!