Update — January 16
It was already confirmed that Zach "Sneaky" Scuderi would drop out of Cloud9's LCS Roster, but the future of the ADC superstar was still a mystery. The organization released an official statement yesterday on its website to say goodbye to him.
Sneaky "will continue to be connected to Cloud9 in an owner and advisor capacity", but his "primary focus will be his career as an independent full-time streamer".
It means we're not done hearing about Sneaky and his cosplays — and we couldn't be more happy about that!
Update — November 23
Both famous for being a top League of Legends player as well as a renowned cosplayer, Zach 'Sneaky' Scuderi had confirmed that he would leave Cloud9.
" I did not want to compete for my spot," he revealed to ESPN, "Cause then if feels like I'm trying to fight back my spot against people that didn't want me to be there - or with people that didn't want me to be there."
Cloud9 CEO Jack Etienne recently came back on the subject via Twitter, explaining the situation to all fans of the team, underlining the fact that the ADC player is still "considering his options". Among them, the possibility to retire from LCS.
Since he claimed that he doesn't want to compete for his spot, the former Cloud9's botlaner is apparently considering — among other options — to retire. Perhaps will he decide to become a full-time streamer, within or outside the team that made him famous. After all, he's currently 3480 subscribers on Twitch, which makes him one of the Top 150 global streamers. (Source: Twitchtracker)
Let's not rush things: the transfer window isn't over at all, and even if it seems highly unlikely, it's still possible for another team to make a trading offer.
Case to follow — closely.
Original article
The League of Legends transfer window keeps surprising us, even with this piece of news was kind of predictable. Following the recruitment of Jesper 'Zven' Svenningsen, former ADC for Team SoloMid, it appeared quite obvious that Zach 'Sneaky' Scuderi would leave the team that made him famous.
During one of his stream, Sneaky himself confirmed what we had deduced from the recent transfers.
Despite qualifying for this year's Worlds, Cloud9 did not shine particularly brightly. Placed in the same group as Hong Kong Attitude, Griffin and G2 Esports, they only managed to take two wins, failing to qualify for the quarter-finals. However, this failure followed a well-managed season, as they managed to maintain a certain consistency by finishing second after the two Splits.
The departure of Sneaky, the team's iconic figure since he has been a member since 2013, was perhaps necessary to allow the team to regain a second wind. Sneaky's contract with Cloud9 is supposed to end on November 2021, which means we can at least confirm that he's not leaving professional play. Which team is he going to join? It remains to be seen.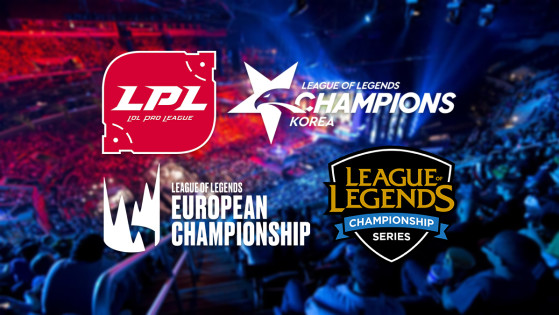 lolesports
The 2020 Spring Split window transfer officially begins on November 18! LCS, LEC, LCK, LPL — we gather all upcoming changes and transfers for the next League of Legends competitive esports season!